The Kerns – Getting Comfortable with Uncertainty by Honoring the Child within Autism Instead of Squashing the Autism out of the Child.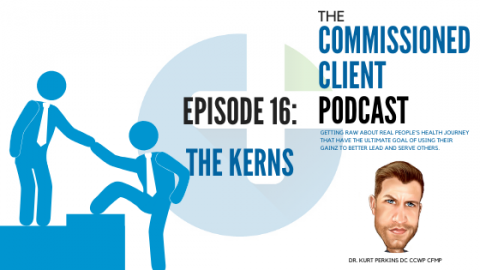 The Kerns are taking us through their journey of getting comfortable with uncertainty. How do you navigate the needs of an autistic child when you also have to take care of 4 other kids? How do you keep a marriage strong in the face of a lot of unknowns?
[1:00] – The health journey with a special needs child, child #2 of 5. Starting with extreme eczema.
[1:58] – The journey of the conventional treatment of top pediatric specialists.
[5:14] – Enter into the non-traditional and functional medicine. Food intolerance vs. food allergies.
[8:09] – Major changes with the GAPS diet and the Brain Balance center.
[9:12] – Showing empathy for the first time after a few HBOT sessions.
[9:40] – Transitioning ALL the kids to a specialized diet to keep food consistent in the house.
[12:34] – Expect a nutritional exorcism when you transition diet for kids. Be the parent.
[14:59] – Getting comfortable with uncertainty. Having more hope in the unknown versus familiarity in the suffering.
[16:45] – The conflicting cultures of church and health.
[22:20] – The reality of the strain on a marriage with a special needs child.
[25:45] – Wanting to give up.
[28:40] – The freedom to dream while in the thick of the mess.
[29:50] – Experiencing the HBOT chamber with a special needs child.
Resources:
Disconnected Kids by Dr. Robert Melillo
Reconnected Kids by Dr. Robert Melillo
Speak Up Buttercup: How I Brought My Son Back from Autism by Jodie Meschuk
Healing the New Childhood Epidemics: Autism, ADHD, Asthma, and Allergies by Kenneth Bock and Cameron Stauth
Sleep Smarter by Shawn Stevenson
Simplicity Parenting by Kim John Payne
Kern's Instagram @adriekernessentials
Not sure where to start?
Classic Ride by Nicolai Heidlas | https://www.nicolai-heidlas.com
Music promoted by https://www.free-stock-music.com
Attribution 4.0 International (CC BY 4.0)
https://creativecommons.org/licenses/by/4.0/