Sarah – The Collision of Natural Healthcare Preferences with the Need for Crisis Care…And Mountain Racing on a Keto Diet.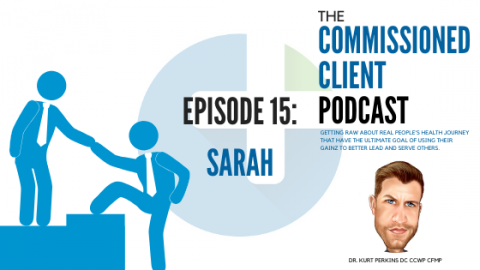 What happens when you're a natural healthcare family but have to enter the hospital for extended crisis care? What about the plethora of disease specialists? Join Sarah (Speech-Language Pathologist extraordinaire) as she discusses her family's journey with their youngest after contracting RSV at 3 weeks old.
And stay as we get side tracked in Sarah's journey with trail racing on a keto diet.
[0:45] – Not here to talk about herself but her 3rd born's journey of using traditional healthcare in crisis but not giving up on the natural world.
[1:45] – RSV at 3 weeks old landed Eli in the hospital for weeks. IVs. Spinal Taps. Antibiotics. Oxygen.
[2:22] – Navigating the litany of specialists.
[3:35] – Being an advocate for Eli via nutrition, despite all the traditional measures.
[4:29] – The biggest battle.
[6:15] – The connection between what he ate and his breathing difficulties.
[7:50] – Diving into the research of the medications that were prescribed by the specialists. The balance of good intentions by the doctors with bad information for the drug companies.
[9:24] – Tackling the 'give-up' moments.
[10:25] – Modeling the behavior (especially with nutrition) you want to see in your kids.
[12:35] – Using a high fat, low carb diet to help your child heal.
[14:39] – Handling the unpredictable moments.
[15:40] – Advice for parents on the natural side that have to enter the traditional side.
[17:45] – Battling the fatigue and stress of being the care taker.
[18:38] – Nutrition and speech therapy and feeding therapy.
[22:58] – Getting side tracked. Trail racing and training on a keto diet.
[25:48] – Advice for those more comfortable in the known of their suffering versus the unknown of their potential.
Resources:
Pediatric Speech and Language Center Facebook.
Not sure where to start?
Classic Ride by Nicolai Heidlas | https://www.nicolai-heidlas.com
Music promoted by https://www.free-stock-music.com
Attribution 4.0 International (CC BY 4.0)
https://creativecommons.org/licenses/by/4.0/