Get More Energy

Hyperbaric Oxygen Therapy

Functional Medicine

Lifestyle Medicine
Create Your Perfect Diet - FREE Masterclass
Paleo, Keto, Vegan...Oh My!! The steps to figure out what's the best way of eating for YOU.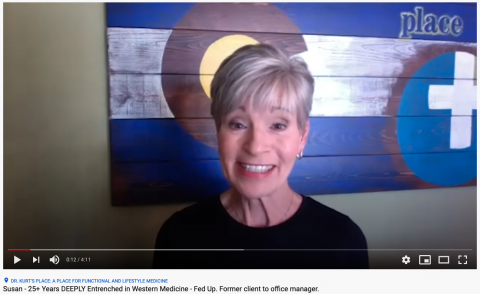 Susan - 25+ Years DEEPLY Entrenched in Western Medicine - Fed Up. Former client to office manager.
❌ Anxiety ❌ Unable to multi-task ❌ Tremors ❌ Palpitations ❌ Chest Pounding/Difficult to Breath at Times ❌ Memory Issues ❌ Labs, EKG - 'Looks Great' ⬇️ ✅ Feels Like Myself Again ✅ No Longer On Edge ✅ No More Shakes ✅ System Was Calming Down [embed]https://youtu.be/c-O0AbMUQbU[/embed]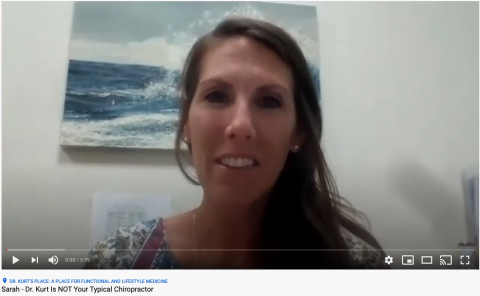 Sarah - Dr. Kurt Is NOT Your Typical Chiropractor
❌ Pain ❌ Fatigue ❌ Slower Recovery after 3 Kids ⬇️ ✅ Mountain Racing ✅ Leading Her Family in Health To hear a long form interview with Sarah regarding one of her kiddos' long battle with RSV and navigating the crisis-care world when you prefer natural means, listen to: https://podcasts.apple.com/us/podcast/015-sarah-when-desires-for-natural-healthcare-collides/id1010471664 [embed]https://youtu.be/wf5pxxTX_Sk[/embed]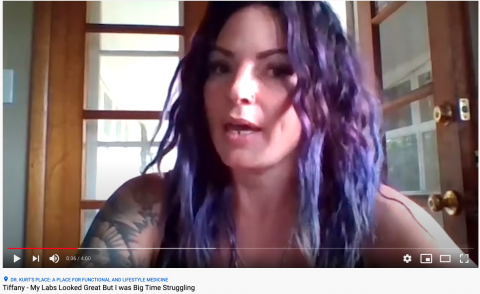 Tiffany - My Labs Looked Great But I was Big Time Struggling
❌ Losing Sleep ❌ Stomach Cramps ❌ Chronic Fatigue ❌ Brain Fog ❌ Random Food Sensitivities ❌ Losing Weight (NOT Wanted) ❌ Getting Depressed ❌ Labs Looked Fantastic ⬇️ ✅ Back to Life ✅ All Day Energy ✅ Clear Headed ✅ Mood Great ✅ Gaining Muscle [embed]https://youtu.be/3BJlJkbkwPA[/embed]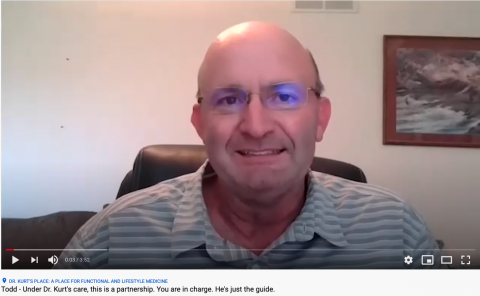 Todd - Under Dr. Kurt's care, this is a partnership. You are in charge. He's just the guide.
❌ Bipolar ❌ Gut Issues ❌ Fatigue ❌. Headaches ⬇️ ✅ Lost 27 lbs not trying ✅ Clear Headed ✅ Living Life as I want [embed]https://youtu.be/GEYsM6txuuI[/embed]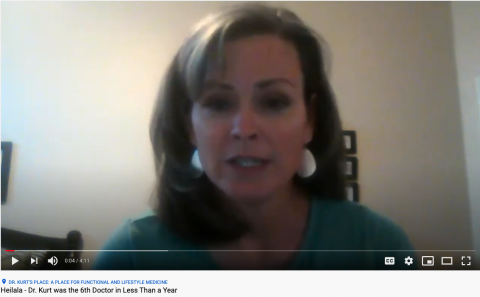 Heilala - Dr. Kurt was the 6th Doctor in Less Than a Year
❌ Hashimotos ❌ Fatigue ❌ NO SLEEP despite being exhausted ❌ Night Sweats ❌ Weight Gain ⬇️ 4 1/2 months later ✅ Sleeping Deeply ✅ Lost 16 lbs ✅ Can exercise without feeling like wanting to die ✅ Less Medication [embedyt] https://www.youtube.com/watch?v=du1osYUHdxI[/embedyt]
Blog
In the fitness world, carb cycling is very popular for weight loss and changing one's physique. And as it grows in popularity, I often get questions from my clients about it. When enough people ask about it, I know that's it time to research it more. But my research isn't about doing the research and applying theory, it's about BEING the research.
As more states open up for businesses with a resultant increase in consumers into the public, the news is instantly going to jump on any increase in rates of COVID. Fear sells. How do you decide if you should stay at home or head into the world? You ask questions.
Lots of memes are going around social media platforms that warn of the 2nd wave of COVID-19 in the fall. They are often captioned with a reference to the Spanish Flu of 1918-1919. So let's take a look why I think this will happen under current circumstances and how it can be mitigated.