Rebekah – When You Have an Amazing Family, No History of Trauma but Your Pre-Teen Starts Experiences Depression, Emotional Outburst, and Even Suicidal Thoughts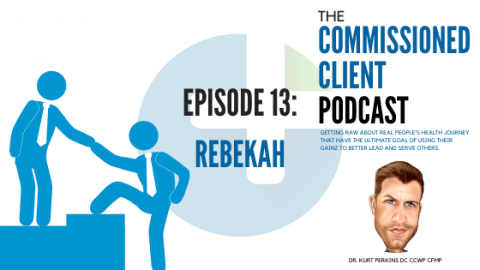 What happens when you have an amazing family, no history of trauma but your pre-teen starts experiencing depression, emotional outburst, and even suicidal thoughts? Join Rebekah as she discusses the challenges but also the amazing success of her son's journey.
[1:04] Rebekah's story with traditional healthcare.
[3:30] Family transition to 'non-traditional' healthcare.
[4:08] What to do when a child expresses depression and suicidal thoughts within a loving family dynamic?
[8:25] Changing the diet of a 12 year old.
[10:26] The reality of mom guilt.
[13:30] Persistence, not perfection. Vision and values dictate decisions.
[16:40] Extended family dynamics with lifestyle change.
[20:15] Maintaining a health culture within youth baseball.
[23:31] Wanting to give up?
[27:00] You're not alone, you're not a failure. Don't isolate yourself.
Resources:
Classic Ride by Nicolai Heidlas | https://www.nicolai-heidlas.com
Music promoted by https://www.free-stock-music.com
Attribution 4.0 International (CC BY 4.0)
https://creativecommons.org/licenses/by/4.0/
Not sure where to start?