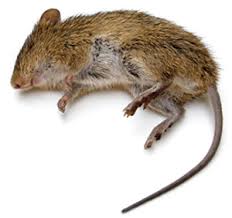 If you have done shopping the past 6 months, you will notice an ever-increasing attention to show off a label that screams "Non-Toxic.'  This seems really great on the surface until you peel back some of the layers in the battle of non-toxic vs. toxin free living.
It's one of those things you may or may not want to dig into.  It's like Tom's Shoes.  On the surface, it's a great idea.  You buy a pair of shoes and they donate a pair of shoes.  You forget about the rest…unless you work in the non-profit relief sector of these countries like a friend of mine, John.  What you don't see is that these donated shoes then puts the village shoe repairman out of business.  These donated shoes also have a tendency to increase crime and violence as the shoes are stolen and you may be beaten up to get the shoes off your feet.  Is there anyone to monitor that these don't happen?  Probably not.
Non-toxic is no different.  There's no regulation of the term non-toxic, just like there's no regulation of the 'pink ribbon' to support breast cancer either.  Anybody can slap that pink tag on any item and dupe you into feeling like you're making a difference.
Why not make a pair of slippers with a non-toxic label, pink ribbon shoe laces, and donate them to those without shoes?  Man you would help a ton of people.
In theory, there is a cutoff where something can be called non-toxic but that doesn't mean it's safe or toxic free.
The Consumer Product Safety Commission (CPSC) is the federal agency responsible for administering the Federal Hazardous Substance Act.  The Federal Hazardous Substance Act defines 'a product is toxic if it can produce personal injury or illness to humans when it is inhaled, swallowed, or absorbed through the skin.'
(5) Toxic shall apply to any substance (other than a radioactive substance) which has the capacity to produce personal injury or illness to man through ingestion, inhalation, or absorption through any body surface. (6)(i) Highly toxic means any substance which falls within any of the following categories: (A) Produces death within 14 days in half or more than half of a group of 10 or more laboratory white rats each weighing between 200 and 300 grams, at a single dose of 50 milligrams or less per kilogram of body weight, when orally administered; or (B) Produces death within 14 days in half or more than half of a group of 10 or more laboratory white rats each weighing between 200 and 300 grams, when inhaled continuously for a period of 1 hour or less at an atmospheric concentration of 200 parts per million by volume or less of gas or vapor or 2 milligrams per liter by volume or less of mist or dust, provided such concentration is likely to be encountered by man when the substance is used in any reasonably foreseeable manner; or (C) Produces death within 14 days in half or more than half of a group of 10 or more rabbits tested in a dosage of 200 milligrams or less per kilogram of body weight, when administered by continuous contact with the bare skin for 24 hours or less. (ii) If the Commission finds that available data on human experience with any substance indicate results different from those obtained on animals in the dosages and concentrations specified in paragraph (b)(6)(i) of this section, the human data shall take precedence.
In other words, if a substance kills ONLY 49% of the test subjects, it could be legally labeled non-toxic.  Makes you feel really safe, right?  How does this translate to humans?
GreenerChoices.org, the 'Food Safety and Sustainability Center' of Consumer Reports states that:
"By their (CPSC) definition, if a pint of a substance would be lethal to an average adult, it is considered acutely toxic. If it takes more than this to produce a lethal effect (say a quart), then CPSC would not regard the chemical as toxic. However, a substance that could kill an average adult who drank a quart is certainly not harmless. Such a product could be labeled "non-toxic" and not be in violation of the law." 
How does the amount of toxin translate to what you're consuming?  With rats, they use 50 mg/kg of body weight.  I weigh about 160 lbs, or 72.5 kg.  50 mg/kg x 72.5 kg = 3625 mg.  If I consumed 3625 mg of a substance and lived 14 days later, it could be chalked up as non-toxic.  That 3625 mg translates into 0.13 ounces.  That would look like 3/4 of a teaspoon, about the same amount of fish oil we give to our kids.
If our kids got 3/4 of a teaspoon and that killed them 14 days later, it's considered 'toxic.'  If we gave our kids a whole tablespoon and they lived past the 14 days, it could be labeled non-toxic.  Because it takes more of a substance to have a harmful effect, that constitutes it as 'safe.'
It doesn't just have to be ingested.  It can be absorbed through the skin or inhaled.  Have you known anyone that died from a cigarette 14 days later after smoking one?  Probably no one.  Therefore cigarettes can could be labeled non-toxic.  The problem is that the great majority of chemicals we are exposed to daily don't have the short-term effects but instead are disruptive long-term.
With over 85,000 chemicals in industrial use and a small percentage actually tested for safety, we don't see the consequences until decades later.  How long was BPA on the market before it became scrutinized?
The top symptoms of toxicity overload are hormone problems (estrogen, thyroid, testosterone), respiratory problems (asthma and allergies), and immune problems (cancer, persistent coughs/colds, and chronic inflammation).  The solution isn't to do just another fad detox.  Your body probably isn't able to handle it anyway.  Why do you think detoxes produce such horrible symptoms for many?
The solution is to minimize what you can control and prevent exposure in the first place.  The first place to start is in your home.  Look at your soaps, detergents, skin care products, and anything in a spray bottle.  Because my wife is in charge of the home, she is the one in charge of these products.  You need to designate someone at home as the resident EPN (Environmental Protection Nazi).  "No ethylene glycol for you!"
Not sure what's in your products?  Take the Toxic Test.  It might freak you out a bit but these are all things you can control in your own home.  You probably can't control what's at work, the gym, or church but you can in your home.  Since you spend the majority of your time in the bedroom, even if it is sleeping, start there.
The FDA also doesn't regulate the term 'natural' or 'organic' in cosmetics.  Unless cosmetics say USDA organic, it's a crap shoot.
What to look for…
EcoCert.  The Ecocert label guarantees a product is certified organic, has a neutral origin and is a plant-based product that comes from an organic origin.  Plus, it verifies a product contains no parabens, no synthetic dyes or synthetic alcohol.
Leaping Bunny. The Coalition for Consumer Information on Cosmetics' Leaping Bunny Program administers a cruelty-free standard and the internationally recognized Leaping Bunny Logo for companies producing cosmetic, personal care and household products. The Leaping Bunny Program provides the best assurance that no animal testing is used in any phase of product development by the company, its laboratories, or suppliers. 
USDA Certified Biobased.  Biobased certification is based on a product's biobased content only, as measured by a standard test method (ASTM D6866). The BioPreferred program encourages manufacturers to share, with the program and with customers, other product attributes such as life cycle analysis (LCA), environmental and human health effects, life-cycle costs, sustainability benefits and performance.
USDA Organic.  USDA Certified Organic foods are grown and processed according to federal guidelines addressing, among many factors, soil quality, animal raising practices, pest and weed control, and use of additives. Organic producers rely on natural substances and physical, mechanical, or biologically based farming methods to the fullest extent possible.
There's a lot to consider but you have to realize it's estimated that it only takes 26 seconds from something to enter your bloodstream after being on your skin.  The skin is your largest organ and under constant assault from your environment.   If you're struggling with respiratory, immune, and hormone issues, tackling the chemicals in your home is a must.