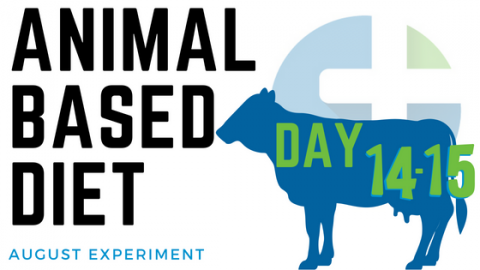 Half way through the experiment and I'm finding a groove with eating this way.  It's honestly pretty easy.  If it's a nut, fruit, or veggie, don't eat it.  If it came from an animal or was produced by an animal, eat it.  I look forward to eating (except for chicken breast).  I'm not sick of what I'm eating and it leaves me satiated.  I'm not tired, workouts are going well and my HRV is returning to balance.  My weird heart rate pounding is done and corrected and my cardio capacity is corrected (at least I think it is).  I'll test it during Friday's workout.  It looks brutal.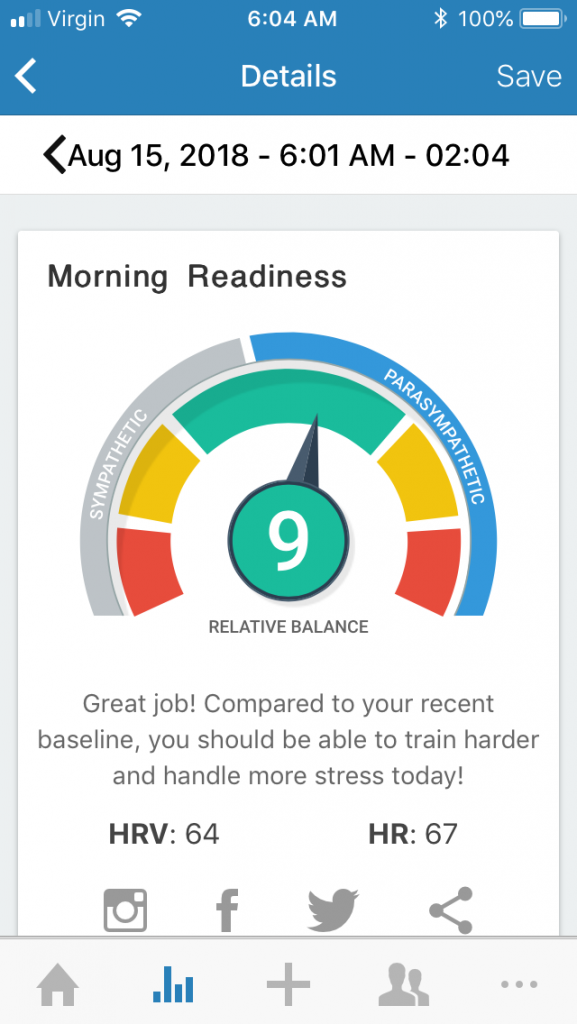 I did take this about 2 hours later than I normally do.  I slept in today and skipped my normal workout.  I helped some friends install flooring this past Sunday and I am not conditioned to be hunched over for 3 hours like that.  My low back is pretty tender so I took the day off as deadlifts were programmed today.  And I've gained a new respect for flooring people.  I don't know how you do that every day.
With eating only animal based products, I realized I have been missing some of the most nutritious part of the animal…the organ meats.  I don't think I have ever eaten these nor have any clue how to prepare them without gagging on the texture.  So I found an organ meat supplement from Ancestral Supplements that I will be adding in when they arrive.  With that I'll be adding in liver, heart, kidney, pancreas, and spleen.  They do have other products like thyroid, bone marrow, brain, and thymus but I'll start with the basics.