Matt and Shelly – BiPolar No More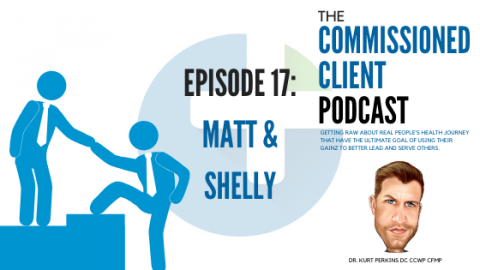 Is it possible to be drug free with bi-polar? Does food influence mood? Join Matt and Shelly as they discuss Shelly's journey of mental health to mental wealth.
[1:21] Shelly's journey with bipolar and mental illness and desire to get off medications.
[1:58] Create Your Perfect Diet.
[3:38] A Mind Of Your Own by Dr. Kelly Brogan.
[4:28] Is it really possible to be drug free with bipolar?
[5:53] Getting the spouse on board with lifestyle change.
[9:27] Getting down to collegiate athletics weight at the age of 53.
[10:15] Accidentally offending people with food choices.
[11:08] Results don't lie.
[15:30] Baby steps to create lasting discipline.
[17:52] Drug free after almost 20 years of being on pharmaceuticals. Much more clear minded being off.
[20:40] Being the commissioned client. Using your health gains to then lead others with similar needs.
[23:15] Why is the church resistant to health initiatives?
[29:16] Leading the next generation of health.
[35:49] Omission brand gluten free beer.
[36:40] FH Beerworks. Colorado Springs gluten free beer on tap.
[42:30] Consistency over intensity.
[46:26] It will work but it won't be quick results.
Not sure where to start?
Classic Ride by Nicolai Heidlas | https://www.nicolai-heidlas.com
Music promoted by https://www.free-stock-music.com
Attribution 4.0 International (CC BY 4.0)
https://creativecommons.org/licenses/by/4.0/