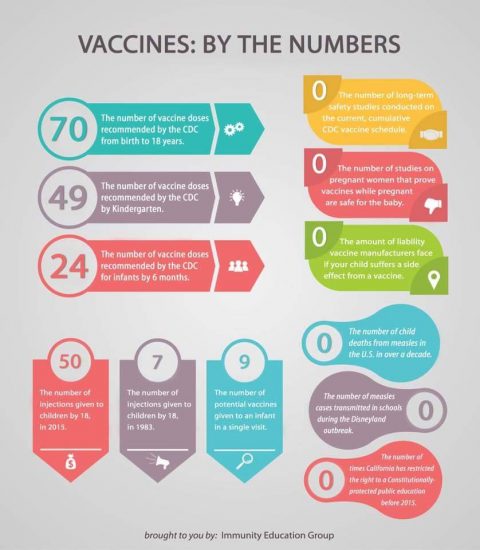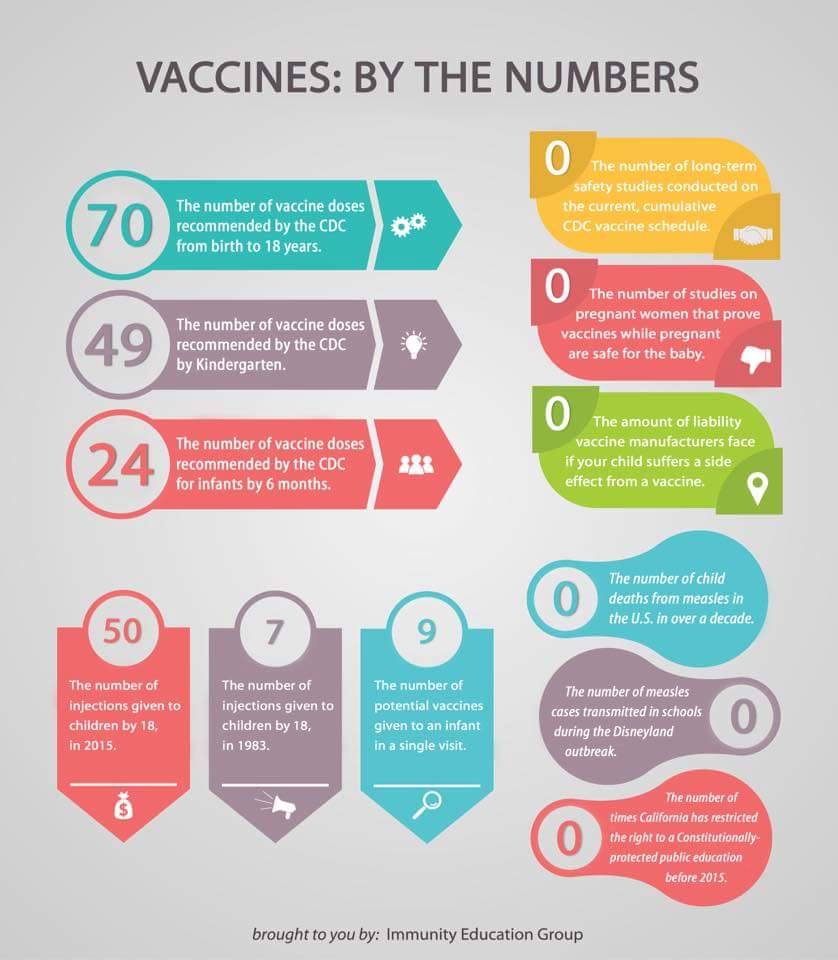 I had posted this info graphic on my Facebook page the other day from the Immunity Education Group.  It has been shared and liked and commented on by many people.  As I read the comments, I was waiting for the one commenter, usually male, that claims to be 'science' based.  Without a hiccup, it happened.  A gentleman named Troy filled the role.
Funny that…your level of understanding of life expectancy in relation to the implementation of vaccines is the biggest piece of BS logic based on dogma.  But it's not your fault, your spoon fed, 'science' based, information comes from the media sources that are funded by the very companies that make the vaccines.  Of course they want you to believe that vaccines saved the world from dismal death rates.
Average Life Expectancy
Average life expectancy is just that, an average.  If 1 person lives until 80 years old and another person dies at 2 years old, then the average life expectancy rate is 41 years old.  It doesn't mean that everyone had a midlife crisis as they approached their 18th birthday.
In the book, Jefferson's America, 1760-1815 by Norman K. Risjord, he states:
By the census of 1790, the American population numbered nearly 4 million persons, a figure that would double by 1815 and double again every 25 years for the next century.  The population was overwhelmingly rural – more than 95% of the population lived on farms or in small villages.  It was also very youthful; nearly half the population was under 16 years old because of early marriages and large families.  Life expectancy was short (under 40 years), but that was due to a high infant mortality rate.  Those who survived childhood could expect to live a half century or more. Thomas Jefferson lived to the age of 83, and his longevity was not considered remarkable.
Were babies in distress before the implementation of mass vaccination?  Absolutely.  Was it because of a deficiency of vaccines?  There's a different way to look at life expectancy.  Obviously infant mortality was high in the 1800s and has improved ever since.  But is it a result of vaccination?
Life Expectancy by Age, 1850–2011
If you look at 1850, a white, male infant was expected to only live 38 years.  But if that child made it to 10 years old, his life expectancy jumped to 58 years old (10 + 48).  If a man lived to 80 years old like Thomas Jefferson, he was expected to live until almost 86.  By 1950, you can see a white, male  born in the US had a life expectancy to 66 years old.  That's almost a double in life span, just like Troy said.  Nearly tripled?  That's just ridiculous.  But was it due to vaccines?
The mass vaccination program that targeted school age kids and younger didn't start until 1954.  Funny that.  90% of polio was already wiped out before the vaccine was even licensed.  Funny that.   Since mass vaccination started in the mid 1950s, life expectancy of an infant has only increased 9 years.  Funny that.
If vaccines were the reason life expectancy doubled (or tripled) than a white, male born in 2015 should expect to live to 130 years old.  The life expectancy was already 60 before mass vaccination.
People like Troy, in theory, can still boast that life expectancy has increased since the administration of mass vaccination.  Life expectancy for a white, male infant has increased 9 years in the past 60 years.  But vaccine dogma followers seem to also forget about the availability of clean water, antibiotics, readily available nutrition, sewage systems, and sanitary birth practices.
Using the same logic as vaccine proponents, I could say chiropractic increased life span.  Maybe it's nicotine?  Maybe it's cocaine (the use of cocaine drastically increased in the early 80s thanks to Pablo Escobar.  I've been watching Narcos).  Maybe it was McDonald's that increased life span.  The golden arches commenced in 1955.  Funny that.
Like I always say, I don't care if you vaccinate or not.  The choice is yours…at least for now.