Meet Dr. Kurt
Helping You Change Your Story
You Are the HERO
Hey, my name is Dr. Kurt (DC CCWP CFMP).  I worked hard, studied hard, sacrificed a lot for all those initials after my name but they don't really matter unless I can help solve your problem.  In fact, there are a lot of professionals with impressive initials after their names yet have no tools to help you get better.
I love movies because I love a good story.  When I meet with people, they always have a story regarding their health struggle.  And they want that story to change and I want that story to change.
Let me be clear, you're the main character and HERO of this story.  And you have a problem.  There's often an external problem like poor energy, poor concentration, pain, allergies, asthma, high blood pressure, etc. But that's not what gets you to create action. Your external problem is creating an internal problem that is messing up your life.  That internal problem could be things like: lost productivity at work, loss of intimacy with your spouse, not being able to keep up with the kids, or creating self doubt because you feel you should be rocking life.
Why people often come to my office, opposed to a traditional practice, is because there's a third problem, a philosophical problem.  You want to be treated differently.  You want more time with your doctor.  You want solutions that aren't medications.  You want a partner in your health journey, not a dictator. You want less healthcare.
Here's where my character enters the story.  I'm the guide, NOT the hero.  The Yoda to your young Skywalker.  My role is to provide an action plan for you (the HERO), that either helps you create success and/or avoid failure, depending on YOUR goals (not mine).  My role is also to be available to you as you go through your journey and path to health success.
30 Ways for 30 Days
Free 15 Minute Discovery Call
About Your Guide
I want to be a guide in Colorado Springs achieving Blue Zone status (a high percentage of 100 year olds).  The only viable, sustainable solution is to do this is to create health.  That's why I created this website and use the phrase 'More Health, Less HealthCare' as my guiding light when working with clients.  I hope you find valuable insight on this website through the blog, podcast, Facebook, and speaking engagements. If you have questions, please don't hesitate to contact me.  I want to provide immense value to this community.
As for me personally, I'm married with 3 boys.  My personal life is pretty boring.  I start most of my days with some devotional readings and journaling, CrossFit, dog walks, and breakfast with the family.  During the day I'm fulfilling my role as guide to people's story change.  When I'm reading or listening to books or podcasts, it's centered around leadership, personal development, and health topics, though I also love biographies.
I've called Colorado home since late 2005.  Originally I'm from upstate NY, in a small town called Glens Falls.  For some reason, out-of-towners have a hard time with the 's' and call is Glen Fall.  Because I'm from the state of NY, not the city, you won't hear the stereotypical accent so many anticipate when they hear I'm from NY.  All my extended family has migrated and settled in the Rochester area, where I went to college at Robert Wesleyan College, graduating in 2001 with a BS in biochemistry.
Following undergrad, I headed east about 60 miles to a small town called Seneca Falls.  No, not every town in upstate NY ends in 'falls.'  There I attended New York Chiropractic College.  My first day at NYCC was 9/11/01.  I'll never forget where I was when we were told "classes were cancelled, go back to your dorms."  There was no explanation, just tears from the administrative people. We quickly learned what was happening when we turned on the TV.
I graduated at the end of 2004, headed west for Bakersfield, CA.  It was during this transition point that I met the woman that I would eventually marry and be the rockstar mom to our kids.  I ended up in Colorado because of her, got married in 2008, and never looked back, at either coast.
Because I have a laid back family, I like to extend that atmosphere to my clinic, Dr. Kurt's Place.  We laugh, share pain, but through it all we help make each other better and move towards creating a lifetime of sustainable health practices.  Come be a part of our family, whether it's online or in office.
Winner – Best Nontraditional Health Practitioner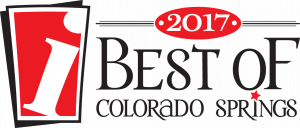 ---
Recent Interviews: