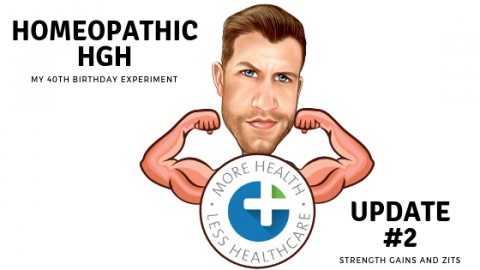 One thing to consider through this experiment is that I'm still training hard. I think people make the false assumption that you can take hormones and do nothing. You should know this isn't true from Soviet Olympic Gold Medalist Captain Ivan Drago. He juiced, but then worked out even harder to achieve more gains. With that said, I'm still maintaining my work out schedule of 5 days per week with either high intensity training and/or weight training.
Last week I did set a personal best with a triplet of hang power clean. I'll take it.
But what else comes with hormone changes? Especially if you're a 14 year old boy? Zits. Unfortunately, at age 40, I've developed a zit. Another effect that I'm experiencing is that when I get towards day 3-5 of the 5 day cycle on the cream, I wake up sweating, my shirt is damp in the chest and belly. I'm not uncomfortable, I don't feel how at all, just a change that I've noticed.