If any of these stories resonate with you and are curious to see if Dr. Kurt DC can help you, feel free to schedule a free phone consultation. Click here to find a time that works for you. Or call 719-602-4545 to block out some time with Dr. Kurt. Or shoot us an email at hello@drkurtperkins.com.
If you have been impacted by Dr. Kurt's care, any of his workshops, or even just reading his articles, we would love to hear from you. Be an encouragement to those seeking More Health, Less Healthcare.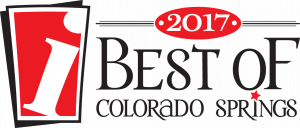 At 41 years old I was sucked into the current "medical system" and underwent a major surgery. Never being one for medications or drugs I needed to have real answers. Dr. Kurt's common sense approach coupled with his unquestionable expertise and knowledge has allowed me those answers and the ability to take back my health. I could write extensively about everything he has helped me with in only 5 month but I will save that for another time. Thank you Dr. Kurt for doing what you do.
– Russ
"After only one month, I notice no more wheezing and shortness of breath. My cough is greatly reduced so I can sleep better at night. I feel that I have more energy. I stopped all steroids (4)."
– Gyorgi (Translated from Hungarian)
When I was told by my Rheumatologist several years ago that I was destined to take Plaquinil for the rest of my life to help with the autoimmune symptoms I was having, I sought out several drs. here, as I was adamant I would not take any drugs. After being on a strict Paleo diet for the last 3 years (part of the time on an autoimmune-protocol Paleo diet), along with supplements, regular chiro and exercise, I was able to reverse my rheumatoid factor and lower my CRP level from 5.7 to 0.4! Praise God! 🙂 Most importantly, I no longer have fear that I'm destined to follow my "genetic predisposition."
Your guidance over the years is what led me to seek alternatives to the drugs that my mom has been on her entire life for her RA, and I am so grateful for it. Thank you for all you do in leading people to optimum health and well-being.
– Sarah
Wanted to let you know, that since you "prescribed" the Citramins, Methyl Renew, and DIM Renew last week, my cycle has gone back to normal after 10 weeks straight bleeding! So grateful for your help!
– Jen
Our family has been going to Dr. Kurt for 3 years now. One of the best decisions we've ever made. We are definitely more healthier than we have ever been.
– Lindsie B.
We love Dr Kurt! Our whole family has been seeing him for well over a year and I feel like we are at our healthiest ever.
– Katie W.
Folks this is HUGE! I'm celebrating because I just finished running 4.56 miles in 28:17. And this wasn't flat trails either. I do believe I haven't run times like this since high school and college!!! And for those who know my struggle with getting back out onto the trails, I consider today such an awesome day.
At the beginning of June, I weighed 231 pounds. Today, I can rejoice in saying that I now weigh 199 pounds. I haven't weighed less than 200 pounds in 3 years. Thanks to everyone who has supported me in this journey. I'm not done yet.
– Thomas M.
"At five weeks old, I took her in for her first visit. I went through this long saga with Dr. Kurt, and he said he thought he could help. A few hours after the second appointment, she made a dirty diaper on her own for the first time since her first week of life. I took her in to the changing table and was literally crying my eyes out over a poopy diaper. I felt a slight glimmer of hope."
"It was crazy, but after that first visit I was headache free for the first time in years. I was pretty skeptical going in to see Dr. Kurt but that opened my eyes to the possibility that I can be helped and I don't have to be drugged up the rest of my life. At 31 years old, with foggy thinking, memory lapse, being tearful, having heart palpitations, sleep disturbed, pain in EVERY joint in my body, dizziness, allergies, being irritable, and anxious, I faced living like this the rest of my life. It really sucks living like this. 5 months later, my pain is drastically down, I'm not on any pain killers, my energy is up, I sleep better, and I look forward to life opposed to having to just deal with it.
No more fearing Fibromyalgia." – Niki W.
"I'm going to be honest with you – I think chiropractors are quacks." Yeah, I said that directly to Dr. Kurt's face at my first appointment, and he just looked at me and smiled. And I really did think that. To me, he was going to be just another thing I tried on my way to constant, life-long pain. I had hip problems, a degenerative disk in my lower spine and sciatica. I'd already been through multiple rounds of physical therapy and even steroid injections directly into my spine. I was on prescription anti-inflammatory meds every day and was still couldn't put my pants on the morning without assistance or yelling things that I won't repeat here.
Now I realize that smile he gave me was because he knew the joke was on me. Not only did he completely FIX my back and hip pain – including getting me through my training for the Garden of the Gods 10 miler and through my second pregnancy – but I literally can't remember the last time I was sick. I haven't seen my primary care physician in so long that I will have to do a "New Patient" appointment if I go back. Dr. Kurt also evaluated my labs after my second baby (sweet little Willy Jack), and made some recommendations that have helped me regain my energy and health AFTER baby – which most moms of littles can recognize is a BIG feat.
But the most amazing thing Dr. Kurt has done for me is make my kiddos truly healthy. My oldest, my fiery little Zoey Bug, was so sick when we first started going to Dr. Kurt. She was on her 4th round of antibiotics for ear infections and felt crummy all the time because she was always sick. We were lucky that her speech hadn't been affected yet, so tubes were still a ways out, but we were at our wits' end. A sick kid is hard – no matter what the illness. I mentioned the ear infections to Dr. Kurt (after telling him he was a quack) and asked if he could help. He smiled again and said, "Absolutely." And he was right. One month later, they were all gone and she hasn't been back to the doctor for a sickness since. Happy to be eating my words – and enjoying the best health of my life!"
– Amanda G.
"Dr. Kurt's philosophy and practice of wellness worked for me. I feel physically and mentally well and I feel that Dr. Kurt has helped me slow the aging process at age 53 and gain back the quality of life that I had lost during the past decade.
Dr. Kurt would answer questions and provide advice through example of other ways to improve my well-being during my weekly visits. I shared with Dr. Kurt a concern that I had shared with my physician on more than one occasion. I told my physician that I had been experiencing constipation and I was unable to lose weight through diet and exercise. My physician recommended over the counter products to counteract the constipation.  These products did not work for me. More often than not, these products prolonged constipation.
Now, over a year later, the change in my diet has come close to eliminating all chemically processed or contained food. I am 12 pounds lighter and my digestive system is processing better than it has in more than a decade. And, my weekly chiropractic visits keep me well-adjusted."
– Dr. David M. PhD
"We've only been coming to you for a couple months now and am still amazed at the differences we've seen in each of us.  I was never a skeptic of the benefit of chiropractic care and healthy eating, however some days it still surprises me.
When we came home today after our adjustments we had lunch and I sat down on the couch. GH found a blanket, came up to my lap and fell sound asleep and it still wasn't even his normal naptime.  I was shocked as he has never done this before.  He normally can't stay still.  While it seems like progress with him is slow going and often discouraging, when we see progress it is very evident."
– Lindsie B.
"You should know, I have read many reports (medical, psychological, neuropsychological) written by MDs, PhDs, PsyDs, DCs, NDs, etc; by far, your reports are among the best. Your attention to detail, comprehensive analysis, as well as your ability to write for the lay person, is outstanding."
– Dr. C Hadley, Psy. D.
"Our son was diagnosed with Gastroparesis three years ago.  We spent two years seeing different doctors, doing different tests, with little improvement.  We had come to the conclusion that he was going to have to live with this chronic condition the rest of his life.  We decided to give Chiropractic a chance and went to see Dr. Kurt.  It has been a blessing.  Dr. Kurt has been able to do for Noah what we thought could not be done.  Noah is now getting to enjoy his Senior year of high school with almost no pain.  Thanks Dr. Kurt for giving Noah his life back!!!!"
– Ellen G.
"I am so thankful when we moved out here that we met Dr. Kurt.  I had no idea that my chronic headaches were all because of my spine. He has not only corrected my spine and gotten rid of my headaches, hip problems and some of my knee issues (I also had no idea I was in so much pain I had numbed myself to my problems and that I couldn't hear what my body was telling me.) He has also helped me in my health journey, given me ideas for what to research, where to look, given me health advice and diet and exercise advice. He also did all the extensive blood work I had done recently and gave me an honest straight forward approach to targeting the ROOT cause and not masking or treating symptoms. He gave me supplements to support the trouble areas that my blood work showed and without him, I would not be feeling as great as I am today, since diet and exercise that I was doing on my own was not enough. He's practical and upfront with people. He will give you as much help as you ask for and if you're not going to follow his advice well its no skin off his back, its up to you.  Thanks Dr. Kurt, you're pretty amazing!"
– Brienne H.
It's rare to find a doctor that truly looks at the "whole person". Dr. Kurt's approach to wellness has proven itself effective in every facet of my daily living.  Regular adjustments and consultations have been helpful in eliminating chronic headaches, helping speed post-workout recovery, and motivating me to drink more water and sit less."
– Sarah V.
"Thank you for all the good work you did on us.  I can't imagine how this pregnancy would have gone without your adjustments- seriously… I would come in not wanting to walk and leave feeling like a normal person."
– Melissa D.
His practice has helped my family immensely with allergies, migraines, lack of energy and the common cold.  Take this opportunity to get to know more about true health!" '
– Jessica B.
"I have become more positive with my relationships I'm less angry at other drivers (wow, that's pretty specific, isn't it?  LOL).  I'm more grateful.  I've discovered that my values and beliefs are what guide my actions and keep me focused on my goals.  I'm sleeping better.  I've gotten physically stronger and more flexible.  I don't get sore after workouts.  I'm eating WAY healthier.  I feel as if the food that I eat is fuel for my entire body (and not toxic "franken-food" that tears my body apart!) and for the quantitative results:  I've lost 10 lbs without EVER feeling as if I'm missing out.  And, I have MORE energy! (also lost 2 inches around my waist, 1 around hips).  It's been hands-down the most worthwhile investment in ME!"
– Sue. H.
"I immediately put into practice what he said- adjust my diet to be primarily raw foods, no aspartame or preservatives, corrective posture therapy (wellness chiropractic adjustment) and positive thinking – and have very little pain almost immediately. I also stopped taking the pain medication – cold turkey.  I can walk again, I am sleeping better and most importantly, have not taken any prescription and OTC pain meds for about 100 days. Thanks Dr. Kurt for being who you are and not being afraid to stand for what you believe in. You have shown me the way how to get my life back and keep the pain maintainable one day at a time with no pain medication!"
– Garfield D.
"I have avoided taking dangerous migraine medication, because the adjustments have completely eliminated migraines from my life.  I have avoided needing a spine fusion from my herniation at L5/S1.  We see our children lead healthy,drug-free lives, and that is worth the world!  We have only been sick once since starting our adjustments, as opposed to about once every other month."
– Adrianne R.
"I had numerous migraines, back aches, numb fingers while sleeping, and frequent acid indigestion.  I was on 5 medicines for migraines, plus heartburn and cholesterol meds.  After only a few weeks, I am on NO medications, I have no heart burn, and my migraines have decreased by about 75-80% in frequency and intensity."
– Barry R.
"Before seeing Dr. Kurt Perkins, I was suffering from chest pains of all kinds, heart palpitations, migraine headaches, and stomach pains on a regular basis.  Doctors gave me a number of drugs that would have been detrimental to my health if I took them all.  After about 6 months, I have not had a migraines, chest pain, or stomach pain for months.  I'm feeling wonderful and I've even noticed that I rarely suffer from my normal allergies."
– Amanda D.