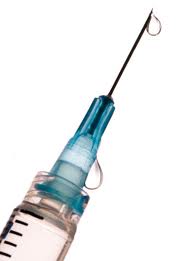 Preface
I originally wrote a post in 2012 called 'My CRYSTAL Clear Stance on Vaccines (Which Aren't Immunizations)' at my old blog at www.DrKurtPerkins.com.  You've most likely been re-directed from that link to this site.
I wrote the original post with the intent of saving time answering questions from parents on what I do with vaccines concerning my kids.  It was written, not as advice for what they should do, but why I am choosing to not vaccinate my kids.  I write this as a dad first and wanting to do what we feel is best for them.
It blew up.  That post receives thousands of hits per day.  I have received comments of encouragement and gratitude for sticking my neck out and I have received comments wishing my kids would die from every 'vaccine-preventable' illness to 'teach me a lesson.'  The past 3 years have been a whirl wind.
It's 2015 and times are changing fast.  Hesitantly due to all the back lash, I have decided to update this now in response to California passing mandatory vaccine laws.  Being in Colorado, I know these same mandates are coming down the pipe line, it's just a matter of time  What's ironic is that we're taught in schools to think independently and be problem solvers.  The reality is that now 'they', the government, will take away education to those that don't conform to their ideals and dogma.
Is this ironic or just incongruent?  In any scenario, these mandates aren't going to do anything but drive more division and shouting between what the state requires and what parents think is best for their kids.  Those parents that have made a conscious and educated choice to not vaccinate are not going to stick needles in their kid's arms just so their kid can go to public school.
Is this the new segregation?  The vaccine topic gets as heated as race, religion, and politics.
I don't care if you vaccinate…
Let me continue to be crystal clear.  I honestly don't care if you vaccinate or not.  Your vaccinated child is not going to affect my non-vaccinated child.  My non-vaccinated child is not going to affect your vaccinated child, right?  If the vaccine works, you have nothing to worry about.
I'm not recommending you do vaccinate.  I'm not recommending you don't vaccinate.  I'm recommending you take the emotion out of the decision and take action that you are comfortable doing.  The following are my decisions based on what I am doing as a dad, not as a provider.  My role as a dad takes much priority over my role as a doctor (even though many don't think I'm a 'real' doctor due to the designated initials after my name).  The irony is that when you want someone with the correct initials but have a differing opinion, you think they are a quack too.
Be honest, you just want to back someone that you agree with, regardless of their training.
As a parent, let's be honest, none of us are going to sacrifice what we think is best for our kids for 'the greater good.'  Even those that want mandated vaccines to 'protect' their child that cannot receive a vaccine for whatever reason aren't pushing for the greater good argument to protect those that can't get vaccines.  They are pushing for the greater good to protect their own child, which happens to be in the 'can't get vaccines' crowd.  Non-vaccinators choose their route to protect their own kid just like those parents that choose needles.
We get heated with vaccines because we want what's best for our own kids.  If someone else is doing something different than how we would do it, it's taken as a slap in the face as not being a good parent.  If I don't want my kid eating cake at a birthday party, some other parent is going to take that as me being better and them being a bad parent for allowing their child to eat it.  Get over yourself.  Your friends choosing to vaccinate or not shouldn't cause you to get so emotional about the issue.
Other families kids come second.  I'm going to choose my kid's welfare over your kid 100x out of 100.
What I care about is that free-market healthcare decisions are slowly turning into state run mandates.  I firmly believe that a parent has the right to make healthcare decisions for their kids.  It's not just with vaccines.  The parent should have the right to do chemo or not with their child.  A parent should have a right to decide if their kids get chiropractic care or not.  A parent should choose whether or not to feed their kid twinkies or not.
As a healthcare provider, mind you one that does not have the right to administer vaccines, these mandates set a precedent that your healthcare decisions are no longer between you and your doctor.  That decision now has a 3rd and potentially a 4th party involved in your decision.  One party is the insurance company, if you choose to use it.  The other party is the local government regulations.  If a doctor contracts with an insurance company, his/her recommendations are clouded by what the insurance contract allows.
This vaccine mandate has set a precedent that your health choices are no longer between you and your doctor.  This will either drive people away from the doctor, knowing they are not getting unbiased advice.  Or this will drive doctors away from the practice, knowing they can't practice the science, art, and philosophy of their craft.  I don't know any doctor that got into their specialty to be told what to do.
Physicians in California will now no longer be allowed to fairly and honestly explain the pros and cons of various vaccines to families. With the state legislature making medical decisions for families by threatening to exclude children from school, the physician-patient relationship becomes irrelevant. Dr. Paul Thomas MD
I know the intent behind these mandates is to try and limit perceived harm to the child, even with the best intentioned of parents.  The problem is that these mandates won't increase health outcomes.  These mandates are based on dogma and faulty interpretation of data that created vaccines as the savior of the free world.
We already have real world examples.  Mississippi has the highest vaccine rate, lowest measles rates, yet the HIGHEST infant mortality rate in the US.  West Virginia also has strict vaccine mandates like Mississippi and their infant mortality rate is astronomical compared to California, whom now has just as strict guidelines.
I'm not saying the vaccine causes the high infant mortality rate nor am I anti-vaccine.  I'm pro-health.  Shouldn't our proof of healthcare mandates be measured in health outcomes, not just the 'most vaccinated?'  Are we using science and outcomes to make these mandates or dogma?  If the the most vaccinated equals the healthiest, then I'm all for vaccines and vaccine mandates.  But this isn't the case.  Instead, as a dad, I play risk analysis with healthcare interventions with the ultimate measuring stick being 'healthy kids.'
Begin Original Post (2012 with some updates and editing)
Recently, I asked for feedback with a survey that went out in my email newsletter.  If you did it, thank you for your feedback.  I want to keep healthcare about health and your feedback helps me do that.
One question I asked was 'What should I STOP doing?'  Below is a response that caught my attention and feel it's one that many of you may have questions regarding so I need to address it.  This is going to be lengthy but I want to be CLEAR with my response, and hopefully a little fun doing it.
"You should clarify your position on immunizations. If you just totally throw out immunizations because of their toxicity then that's being ignorant and incorrect. I agree that some of the ingredients In immunizations are toxic to our body but so are the diseases they are preventing!! Much more so! Our generation and the ones coming after us have never experienced a loved one who is debilhatated by polio or a disformed baby from a mother who had Rubella while pregnant. So we have gotten ignorant of what the cost is for not having those vaccines and say that he stuff In the vaccines is toxic. Not addressing the toxicity of the disease it's preventing. This makes it hard to take things you say seriously because what else are you leavin out or not being completely honest about. If you want people to trust you on your other points, you need to address everything about the immunizations so that your argument has merit. Like if you say you are lobbying or for a more natural form of immunizations without the toxic elements that would be a more reasonable argument."
After reading it a few times, I'm trying to think who would write this.  Remember it's anonymous but I still like to guess.  Usually when I get questions regarding vaccines with the argument they are good because of what happened with polio and many other communicable diseases, it's usually someone in the Baby Boomer type population.  It could also be someone in the medical field.  As I mentally scanned my list of clients, email contacts, Facebook friends, and professional organizations, I could only think of one person that fits my assumed social profile.
The only person it could be is my mom.  Imagine your mom calling you out like this, questioning your integrity and honesty?  Pretty hurtful, right?  Therefore I need to make my position on vaccines (not immunizations) crystal clear, just like mom suggested.
This will be lengthy, I don't want to leave ANYTHING out, but these are the points as to why I will never choose to vaccinate my own son and any future kids my wife and I have.  Just to be clear, I'll go to jail before allowing someone to force a vaccine into my child's arm.
VACCINATION vs. IMMUNIZATION:
Clarification needs to be created regarding VACCINATION vs. IMMUNIZATION.  I'm all for immunization.  The problem created by media and pharmaceutical influence is that people equate immunization with vaccination.  Vaccination is simply injecting something into your body.  This does not create immunity for your body.  These are 2 totally separate entities.
Another thing that urks me is my 'mom's' comments about me leaving out stuff and therefore destroying my credibility.   I would like to clarify that I make ZERO revenue from whether you vaccinate or not.  I own ZERO stock in any pharmaceutical company.  I may attract some new patients or book some speaking gigs from it but those revenues will come nowhere near the $20 BILLION per year the makers of vaccines cherish.  Who do you think has more weight on their shoulders to hide information?  Huh, mom?  Huh?
With building immunity, it's a natural process.  With that natural process, your body uses many defenses.  The first layer of defense is your skin.  This blocks out any harmful opportunistic buggers.  With a vaccine, this law of nature is totally bypassed by injecting you with a needle full of stuff your skin would never allow past it.
You also have a respiratory system that also aids in defense.  You cough, you sneeze, and you blow your nose, in attempt to expel the potential invader.  Coughing, sneezing, and snorting are results of your immune system working.  Don't suppress it with fever reducers, anti-histamines, etc.  You're just making it easier for the invader.
You also have your gut-associated lymph system to fight with the stronger stuff.  If your system is so deficient to get past these natural defenses,  the potential invader, live or dead, enters the blood stream.  Once something is in your blood stream, it can be transported anywhere in your body, not good at all.  It's like open bar at a chiropractic convention.
A vaccine violates all laws of natural immune defenses by taking a potential pathogen along with all the TOXIC ingredients (aluminum, formaldehyde, adjuvants, etc) directly past your top 3 defenses.  This process would never occur in building natural immunity.  That last sentence is kind of an oxy-moron.  Immunity is a natural thing.  Vaccines are an artificial thing.
FLAWED RESEARCH:
The scientific mantra of vaccines is that they are safe and effective based on their research.  Their research is flawed and is a double standard from any other drug product studied.  The Gold Standard in research design is the double blinded, randomized controlled trial (RCT).
This means that people are split into 2 groups randomly and participants are given either the real thing or the fake thing being tested.  Then progress is charted on who gets better, who gets worse, and the like.  In theory there should be no bias as to reporting because the researchers don't know who is in the placebo or the real intervention group.
How many vaccines have ever been studied in this manner?  ZERO!  The reason?  The researchers will say they cannot perform an RCT because it would be unethical to NOT give a child a vaccine because if that child dies of something that could have been prevented, then they don't want to be responsible.  But if someone dies in their trials from taking their anti-depressants, it must be ok.
Hey drug companies, I will volunteer my child to be in the placebo group and compare him to the health and well being of those that have gotten all the recommended vaccines.  I'm sure I can gather a few hundred thousand more to be in the placebo group to create a large sample.  But I guess as one commenter pointed out, this would not be a true RCT because we know who got the placebo.
Instead of research to see safety and effectiveness, they instead see if the person builds anti-bodies to the antigen (the foreign invader) that is in the vaccine.  If antibodies are built, then it's 'safe and effective,' or so they lead us to believe.  These studies are rarely, if ever done on kids younger than 4 years old.  How can you say it's safe or effective for a baby if it's never studied on a baby?
Problem #2 is that when vaccines are studied, they are studies on a vaccine by vaccine basis.  When they study the measles vaccine, it's the measles vaccine only, not measles, mumps, and rhubella.  And they certainly don't study them per the recommended schedule.  A 2 month old is getting 8 vaccines administered in 6 shots" Diphtheria, Pertussis, Tetanus, Polio, HiB, Hep B, Rotovirus, and Pneumococcal.  That doesn't seem like a lot to anyone on the CDC or FDA?  Seriously?
BOOSTER BUST:  
This is another aspect to the junk science of vaccines that exposes kids only 18 months old to 36 shots.  In their research of efficacy (how long something will work), they have no idea.  For this reason, we have multiple shots for multiple antigens.  Just take the latest HPV vaccine, the 3 series shot given to 12 year old girls to prevent HPV (an STD) which "MIGHT" but has never been confirmed, contribute to cervical cancer.
The manufacturer is only claiming 5 years of efficacy.  The problem with this is 2 fold.  1. The average age of a cervical cancer patient is 50.  2. The shot is administered to 12 year old girls.
So we have a system pushing multiple shots (boosters) with a supposed 5 year efficacy timeline onto pre-teen girls, that was never tested on them, for a disease that has an average age of 50.  You give it a 12 year old and by the time she's 17 the effects are worn off and then you claim you can prevent cervical cancer as they get older.  And I'm the quack.
So what are the efficacy rates of other vaccines?  Who knows?  They don't study that, they assume and say we need more.  Once the vaccine is FDA approved and on the market, there's no need to put any more money into it to study the effects.  Instead, we have a test tube of 4 million new subjects each and every year where they can just sit back, relax and never worry about a law suit because the government has protected them from any and all liability.
Since no studies go into how long the vaccine would last, then there can be an endless recommendation of potential booster shots.  The part that really confuses me are the shots that are 4 part series.  If the first 3 didn't confirm immunity, how do we know that the last shot was 'the one' that provides lifetime immunity?  Why would the 2nd to last shot be good for only a year but the last one be good for an entire lifetime?  That's pretty arrogant and sketchy logic.
One of the most emotional vaccine issues that creates fear is infectious disease.  Nobody really gets that emotional about the HPV or Hep B vaccines, those are STDs.  My generation (Gen X) is constantly told we are ignorant because we didn't see the devastation of polio and that by not vaccinating, we're putting our kids in amazing danger of death and paralysis.  Worse yet, if we don't vaccinate our kids, we are putting other kids at risk, even the vaccinated ones.  
Below is a screenshot from the CDC describing polio. Let's analyze the numbers to dissipate fear. 

It says in the late 1940's to early 1950's, there was an average of 35,000 cases of polio.  I will assume this means 35,000 cases per year.  The population in 1950 was 150,000,000.  Therefore the chance of getting polio is 35,000/150,000,000 x 100 = 0.023%.  This is for the entire population, not just kids.   These numbers are also PRIOR to vaccine administration.   
In the first paragraph it states that 72% have no symptoms what-so-ever.  My questions is, how do you know these people had polio?  If you had no symptoms what-so-ever, what is the likelihood of you going to the doctor and getting tested for polio? 
Then it states that 24% have minor symptoms that look like the flu.  If you have a fever, sore throat, upset stomach and NO paralysis, do you automatically think you have polio?  Not a chance. Again, what are the chances of your doctor testing you for polio with that list of symptoms?
96% of the people that supposedly have polio have symptoms (or don't have symptoms) that look nothing like scary polio.  Could the 35,000 number be inflated?  Could 33,600 of those 35,000 cases be something other than polio?  I won't speculate, I'll keep using the published numbers. 
1-5% develop aseptic meningitis.  Meningitis sucks.  It's painful and you feel like you wish you were dead.  But it also states these people's symptoms resolve. 
The scary thing is the 'Less Than 1%.'  These are the cases that experience paralysis.  They live but their lives are greatly affected physically and emotionally.  Of the 1% of the 35,000 cases, 5-10% OF the 1%, will die. These look like scary numbers because people just read 5-10% of people will die.  You have to read carefully. 
Let's break the numbers down a bit and use all these numbers that are PRE-VACCINE to look at actual risk of getting polio and risk of choosing to not vaccinate. 
We have already established that your chance of getting polio prior to the vaccine was 0.023%.  In other words, in 1950,  you have a 99.977% chance of NOT getting polio at all and a zero chance of getting a vaccine to 'prevent' it.   
1% of polio cases (35,000 total) will be paralyzed.  1% of 35,000 is 350 people.  5-10% OF the 1%, will die.  5% of 350 is 17.5 people. 10% of 350 is 35 people.  In other words 17-35 people died each year of polio.  
Therefore your chance of paralysis from polio PRIOR to the vaccine is 0.00023% (350/150,000,000 x 100).  Your chance of DEATH from polio PRIOR to the vaccine is 0.000016% to 0.000023% (17.5 – 35/150,000,000 x 100). This goes for child or adult, they don't specify.  
As the CDC says, your chance of paralysis increases with age, so it may be safe to say your chance of death increases with age since it's the 5-10% of the 1% paralyzed. Maybe as adults, we should be more worried about getting the polio vaccine than giving it to our kids.  
Let's compare that to your 0.011% chance of dying in a car accident in 2015 (when we have the strictest and strongest car safety regulations of all time).  33,804 deaths in a population of 318.9 million.  You have a 478x to 687x higher chance of death from getting in the car to drive to the doctor to get the polio shot than you do by taking your chances of staying home and NOT getting the polio shot at all.    
I don't disregard the pain and suffering of those individuals or families that experienced paralysis or death from polio.  I wish I could give them back their lives.  What kills me just as much is that a marketing campaign and governmental policy was created around the fear and worry of those individual's experiences.  
But Dr. Kurt, the vaccine saved all those people from getting the paralyzing version.  If you look at the charts below, you will see that Polio was already massively decreasing prior to any vaccine ever introduced.  I would also like to add that the highest incidence came at a time our country was in despair (poor sanitation, hygiene, nutrition) during the depression.
Polio was 90% wiped out prior to wide scale use of the vaccine.
The last natural case of polio in the US was 1979, yet we still give kids 4 rounds of this vaccine at 2, 4, 6-12 months, and 4-6 years.  But the fear tactics continue of, "it can come back or you don't know about the destruction it caused."  I'm not being ignorant to history.  I'm being reasonable about the present. It was a time where sanitation was poor, hygiene was poor, and nutrition was poor.  These are the reasons that third world countries have problems with communicable diseases, not lack of vaccines.  As the Great Depression was clearing up, people were living cleaner and healthier and there was also the introduction of a drug class called antibiotics that was given for any sniffle, cough, or fever.
As much as I don't like the usage of antibiotics, when uses appropriately, they are very effective.  Was the decline in infectious disease due to antibiotics or was it due to vaccines?
What about Typhoid and Scarlet Fever?  They had just as much devastation and with no vaccine, they are not a problem.  Nature took its course and with the advent of better sanitation, hygiene, and nutrition, they wiped themselves out.
FUBAR FLU
I'm not saying there isn't any merit in the intent behind the flu shot.  The intent is noble, to hopefully save thousands of lives.   The intent in most high-income countries is to reduce the mortality burden of the flu by targeting the people over age 65 since 'they are the most immune compromised.'
The problem is that it's well documented that the elderly don't produce a great antibody titer with vaccines.  In other words, old people don't respond well to vaccines because their immune system isn't strong enough to respond to it.  Since this is known all over, we have campaigns to get everyone from 6 months and older a flu shot to protect the high risk elderly and chronically ill.  This is the plea for herd immunity.
The irony is that elderly are still recommended a flu shot knowing they don't respond well to it.  They are told to get it anyway…just because that's what we have always done.
Another problem with reporting the benefits of the flu shot is that the benefits get massively exaggerated because the studies don't have clear end point definitions.  They use a term called 'all cause mortality.'  They generalize the end point opposed to being specific like whether or not someone got the flu or died from the flu.
This would be like a weight loss program saying everyone lost weight, yet allowed everyone to initially weigh in with a snowsuit and heavy boots on but have a finished weigh in buck naked.  Everyone did lose weight.
Using the term 'all cause mortality' allows one to boast that less car accident deaths, less deaths due to drowning, less killing in Central Park, and less deaths due to rabid skunk bites in winter months, all because someone got the flu shot.  Ridiculous or ridiculous?
They also use a term called frailty selection bias.  In other words, the people most likely to die in a winter season are also the people LEAST likely to get the flu shot.  Within a study this is usually reported that they adjusted for 'frailty selection bias.'  In other words, when they study the flu shot (past year's incidence rates), they remove all the people that are most likely to die and only report the results from the healthy.  Historically, it's these 'healthy' people that are the most likely to get a flu shot.
If you look at the history of flu vaccine rates, in 1980 only about 15% of the population was getting a flu shot.  Today more than 65% of the population gets a flu shot.  What has happened to flu related mortality in the elderly since 1980?  Oh, it's increased.
Then why does flu shot bullying occur?  Dogma, not science.
When new cohort studies occur that don't adjust for 'frailty selection bias' they conclude that there's little to no mortality benefit for the elderly to get a flu vaccine.  When you add the frail people that don't get the shot back into the study results, there's no benefit at all.  There's no reduction in flu cases, reduction in flu deaths, nor any reduction in flu-related deaths.
The paradox is that despite no decline in the elderly as vaccine coverage quadrupled, the vaccine gets reported as reducing half of ALL winter deaths.  Check this out from this analysis of cohort studies.  This is from the American Journal of Epidemiology titled 'Influenza Vaccination and Mortality:  Differentiating Vaccine Effects from Bias.'
"We found that flu shots reduced all-cause mortality among elderly Kaiser Permanente members by 4.6% during 9 laboratory defined flu seasons in Northern California.  Other researchers have reported that flu shots reduce mortality by much greater amounts. In a meta-analysis of results from 20 cohort and case-control studies. Voordouw et al. (6) found that flu shots reduce winter deaths by 50%, on average; and in a more recent study, Nichol et al. (19) reported a 48% reduction in all-cause mortality among the elderly during flu season. However, Simonsen et al. (11, 12, 20) found that excess mortality attributable to influenza has only been 5%–10% on average during flu seasons in the past several decades.  They argued that flu shots could not possibly have prevented more deaths than the 5%–10% of deaths that were flu-related (11–13).  Our estimate of excess mortality during flu season was 7.8%, which is consistent with Simonsen et al.'s nationwide estimate but lower than estimates made by others (21–23).

This excess mortality of 7.8% is what we found in a population with over 60% vaccine coverage.  Our findings suggest that had none of the elderly been vaccinated, excess mortality during flu season would have averaged about 9.8%. We infer that our 4.6% VE estimate amounts to a 47% reduction (4.6/9.8 = 47%) in the number of flu attributable deaths that would have occurred had none of the elderly been vaccinated."
So these researchers are saying that the other guys reporting a 50% and 48% reduction in ALL deaths during the winter by just getting a flu shot is ridiculous and exaggerated…it's only a 47% reduction in deaths.  Remember, that all flu shot studies are measured against reducing ALL deaths during the winter.  These people are saying that by getting a flu shot, you reduce your chances at dying from frostbite, dogbite, drowning, heart disease, cancer, diabetes, and Al Qaeda attacks.  ALL CAUSE means all imaginable causes of death.
These guys also looked at 9 flu seasons of people enrolled in Kaiser in Nor Cal since they can track who got the flu vaccine or not and said over those 9 years, we can estimate the vaccine was only 4.6% effective.   They also so that worse case scenario is that 7.8% (midpoint of the 5-10%) of deaths in a flu season can be attributed to flu deaths.  And if no one got a flu shot, that would only raise to 9.8% of deaths being attributed to the flu.
Where the interpretation gets absolutely ridiculous is how they report the data.  You or I would use elementary school math to say that if no one got a flu shot, there may be a 2% increase in deaths from the flu (9.8% – 7.8%).  What they do to back up their ridiculous claim of 47% reduction in death rates of anything (falling off a mountain, killer bee attacks, botched surgery) by taking their measly 4.6% VE (Vaccine Effectiveness) number averaged over 9 years of people getting the flu shot and divide that into 9.8% (the worst case scenario of deaths related to the flu in a season if no one gets a shot) to say that if you get a flu shot, you decrease your chance of dying from ANYTHING 47%.
This is what gets reported to your doctor, the news media, and every grocery store offering flu shots.  Why do they do it?  Dogma, not science.  The dogma that the most likely to die are not vaccinated and the least likely to die are the vaccinated.  Remember that there is a four fold increase in vaccinated population from 1980 until today yet no change in deaths reported each year from the flu.
Our hospitals and governments get this information and start making mandates on policy to get the flu shot because, 'if we can lower death rates by 50%, why wouldn't we support it?'  You would have to be a terrorist or hate babies and puppies to withhold an intervention that can reduce death rate, from anything and everything, 50%.
If you look back in history, there was a pretty bad flu season in 1957-58 season.  Due to major pressures on the surgeon general, he recommended flu vaccines for everyone with chronic debilitating disease, pregnant women, and those over aged 65 in 1960.
Whenever there is a major problem in society, people look to the government to make a decision to help out the greater good.  So the flu shot gets recommended to 'high risk' populations. The problem is that these recommendations were made without any data to support it.  This recommendation itself is now being used as evidence for the need for flu shots today.
Because of this long standing recommendation (based on nothing but pressure) this is why you never see randomised controlled, double blinded studies in elderly, pregnant, and chronically ill for flu vaccines.  Because they get the faulty reports that the flu vaccine reduces deaths by 50%, it becomes 'unethical' to to put these groups of people in a placebo style study for an intervention.  What's unethical is that they are basing their decision on a recommendation with no data to support their ethics.
Here's what we can sum up from the science of the flu shot.
1. Does the flu shot work?  We don't know.  It all depends on who you ask and how they interpreted the data.
2. Is the flu shot safe?  We don't know.  It's widely reported that less than 10% of medical adverse reactions are reported so to comment on the safety is virtually impossible since there also is no data.
3. Why does my employer require getting a flu shot or I'm fired?  We don't know.  They are basing a requirement from a recommendation that had no data to support it 50 years ago and using that recommendation as proof that you need the flu shot as a condition of employment.
RUBELLA RANT:
This was another scary moment for women back in the middle part of the last century, as stated by my 'mom's' criticism above.  You may be more familiar with this being called German measles.  According to the CDC, symptoms for Rubella are a mild rash that starts on the face and spreads to the body and a low fever that is less than 101°. These symptoms last 2-3 days.  Older children and adults may have swollen glands and symptoms like a cold before the rash appears.  Aching joints occur in many cases, especially young women.
There was a big scare back in 1964-65 with 12.5 million cases diagnosed, with 20,000 of those cases or 0.16% of them being newborns.  As a result there were 11,000 or 0.088% abortions (surgical and spontaneous) as well as 2,100 or 0.017% neonate deaths.  Again, having a child die is something I hope I or you never have to experience.  I can't even imagine that experience but when I look at the actual chances of my child being infected or dying from this illness, I'm ok with taking my chances.
Here's the thing with Rubella.   It's the pregnant mom that is in danger, not the child.  The problem is if mom gets infected with Rubella in her first 4 months of pregnancy then she can pass it along to her fetus.  The child is born with it.   The main complication is birth defects.
If the baby is already born, there's no concern for a birth defect.  The concern is the pregnant women possibly passing this to her baby.
So why even give the shot to kids?  There's no concern about them getting pregnant and passing this to their fetal child.  If you really are concerned about the Rubella, why not wait until you are planning on getting pregnant to get the shot as an adult?
Rubella is tied into a vaccine that includes regular measles as well as mumps.  Name a day in history that anyone got all three infections, measles, German measles, and mumps ALL on the same day.  It doesn't happen.  Then why overload a child's immune system like this?
MEASLES SCHMEASLES
For measles, the danger of not getting the vaccine is that you can get measles.  According to the CDC, measles begins after 7-14 days after a person is infected, and includes: blotchy skin; fever; cough; runny nose; red, watery eyes, feeling run down; and tiny white spots with bluish white centers found inside the mouth (Koplik's spots).  The fever, cough, runny nose, and sore throat starts the indication that something is happening.  Doesn't look much different than any infection right?
After 3-5 days, the rash starts. The fever may spike but a fever may spike in any virus, right?  After a few days the fever and rash clear up.  You had measles, you are now immune.  Welcome to being human.
There can be complications.  The CDC also states that 1 in 10 will get an ear infection.  Ear infections are one of the top reasons parents bring their kids to the pediatrician.  There are far more ear infections without measles than there are with measles.
1 in 20 gets pneumonia.  1 in 1,000 gets some brain inflammation.  Do you know who else has brain inflammation?  Autistic kids and Alzheimer's/dementia cases.  Autism now has a rate of 1 in 68.  I would venture that it's been rare for an autistic child in today's society to have ever had measles.  I could then question that measles may actually protect the brain.  If brain inflammation had a rate of 1 in 1,000 prior to vaccines and now has a rate of 1 in 68 with vaccines, is it possible that we are now facing the generational consequences of short term conveniences from our previous 1-2 generations?
Even suggesting that measles may have a protective effect puts me in the 'unscientific' realm of internet lore.  What I think ironic is that when I question something mainstream and dogmatic in the science world, I get accused of not being scientific.  Isn't the point of science to question everything?  Not questioning would be unscientific, right?
The CDC also states that 1-2 out of 1,000 will die, or a 0.15% chance of death.  In other words, you have a 99.85% chance of being perfectly healthy with measles.   But these numbers don't add up.  Worldwide, the death estimate is 164,000 people per year.  We have a world population of over 7 billion people.  That leaves you with a 0.0023% chance of death.  That's more like 1 in 42,000 will die, not 1 in 1,000.  Our odds just got better of being perfectly fine.
More than 1/2 the 164,000 deaths occur in India.  For math's sake, let's assume there are 82,001 deaths (more than 1/2) in India from measles.  The population of India is roughly 1.2 billion people.  Controlling for India, your chance of death worldwide is 81,999 in 5.8 billion or 0.0014%.  You almost decrease your chances of dying from measles by 50% by just not catching measles in India.
If a parent can decrease their child's death by 50%, then add 'not catching measles in India' on the list of action items.
But since the science is questionable of the necessity of measles vaccination, the government also puts out the message that if you don't get the vaccine, you're putting others in danger.  You're damaging herd immunity.  If there is an outbreak (only 4 people), then it's your unvaccinated child's fault.  Hence all the measles hoopla surrounding the Disney Land outbreak…that killed no one. 
Let's examine the herd.
As you can see, herd immunity occurs when the vaccination of a significant portion of the population provides a measure of protection for individuals who have not developed immunity.
A question arises.  There I go questioning things again.  How much of the population needs to be vaccinated to meet the herd threshold?
According this chart, there needs to be a vaccine rate of 83-94% of the population to induce herd immunity.  My next question is, do we have that level of immunity in our country?  In a population of 315 million, there needs to be at least 261 million people vaccinated.  That leaves 54 million people vaccine free and still ok to confirm the herd.
We do have a rather large segment of our population that was born prior to the measles vaccine release.  You may know them as the Baby Boomer population.  Their birth years range from about 1946ish to 1964ish.  The measles vaccine wasn't utilized until 1963.  The baby boomer population today accounts for about 76 million Americans.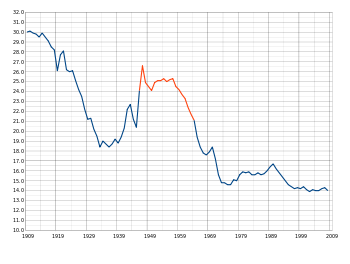 I highly doubt many born prior to 1960 got the vaccine, since it's given at 12 months. Therefore we are left with no herd.  Even if every single baby for the next few years got fully vaccinated, we would not achieve minimum herd status.
Which leaves me with another question.  If measles and diseases like polio were so deadly prior to vaccination, how is possible that we still have a baby boomer population of 76 million?  If measles were so bad, then wouldn't many more of those babies born have not made it to adulthood?  Economists wouldn't be freaking out that 1/4 of our population is about to retire and now we have to support them financially.
They got measles, got over measles, and built immunity to it.  Our current herd immunity is actually based on big chunk of the population that got the infection and got over it, not a vaccinated population.  No one wants to see a loved one suffer but the body only gets stronger through challenges.  Infectious disease was already fading away prior to vaccines.
With current healthcare intervention trends, I'm curious and often wonder what the American population is going to look like once the baby boomers have all passed on.  Are we creating more problems long term for short term benefit?  
PERTUSSIS PUSH
Since 1976, Pertussis cases have been on a steady increase in the US.  1976 boasted the lowest number of cases at 1010.  In 2012, the CDC reported more than 48,000 cases.  The logical conclusion is that it's only the kids NOT getting vaccinated that get pertussis, right?
Or could it be that the pertussis vaccine isn't as effective as we like to think?  It's not just a US problem either.  In the Netherlands, with universal healthcare coverage, the outbreak in 1996 revealed more cases in the vaccinated than the unvaccinated.
90% of Vermont's 'outbreak' of pertussis occurred in the vaccinated.  What about California?  85% of the 621 people in San Diego County were all 'Up To Date.'
'Herd Immunity' occurs when a great portion of the population is 'immune.'  The problem is that government and media outlets want you to believe you are only immune if you are vaccinated.  So they say herd immunity is when a good portion is vaccinated.  
This baffles national vaccine policy makers because there is an 82% vaccine rate for those that have had 4+ shots and over 94% vaccine rate for those that have had 3+ shots.  Those numbers should confirm herd immunity and everyone should be protected, right? If not, how many shots do we need?  In the Vermont case, the overwhelming majority had 5 and 6 shots and still got pertussis. 
With government policy, the usually course of action is to throw more of what you're doing at a system that's not working.  They say the root of our health problems is not enough health care, so let's mandate everyone get health insurance. They say the root of our education problems is not enough money so let's throw more money at a system that continually falls behind other countries.  This results in a huge budget of resources for faulty systems.  Let's start questioning the systems.  I digress.  
With the increase in pertussis, you can draw a couple conclusions.  
1. The vaccines don't work as well as we think they should. The CDC already states this.  This is nothing new.
2. Herd Immunity is still a hypothesis.  The ones contracting and spreading the disease are the vaccinated. Being vaccinated makes you believe you have this force field around you that protects you from either getting or spreading a disease. This just isn't true. 

The problem is that with the holes in efficacy they still try and scare you into believing that vaccines are the only solution and if you don't do it, your child is going to die.  That's just not true.  Check out this screenshot from the CDC about pertussis and let's break down the numbers a bit.
If you were to just look at the numbers above, they seem really scary.  You need to read carefully.  Those numbers are based on kids that were hospitalized (which also never delineates if the ones hospitalized were vaccinated or not). It states 50% of kids who get pertussis will need hospital help. They just try and make you assume that it only occurs in the non-vaccinated.    
The stats above, you can safely divide by 2 to get a truer percentage.  
1 in 4 get pneumonia. This is actually 1 in 8.  Remember, the 1 in 4 is based on the ones that get to the hospital.  Half of kids that got pertussis never needed hospital help.  Is the pneumonia from the pertussis or the hospital?  Hospital Acquired Infections (HAI) are greatly studied.  Even the CDC has it's own dedicated page to HAI.  Again, was it the pertussis or what is being in the hospital?
1-2 in 100 will have convulsions.  Again, overall, this would be 1-2 in 200 or 0.75%.  
2/3 will have apnea.  It's really 1/3. Most respiratory illness can claim apnea.  If you're coughing, it's hard to breath well. 
1 in 300 (which is actually 0.33%) will have brain involvement.  It's really 1 in 600 or 0.17%.
1 or 2 in 100 will die.  Actual death rate would be 1 or 2 in 200 (a chance of 0.75%).  

Having 2 small children, I wouldn't wish any of these on anyone but when making parenting decisions, sometimes you have to take the emotion out of it.  Numbers don't lie.  Your insurance company uses numbers to calculate your rates.  They use your history of past claims, your credit score, and even your occupation to determine the risk factor that you will make a claim on insurance.  Insurance companies rarely go out of business.  Why not use similar tactics in parenting?  
What's the chance of my kid getting pertussis?  If there are 305,000,000 people in the US and there were 48,000 cases of pertussis last year (a very high incident rate), then the chance of my child getting pertussis is 0.016%.  Is it possible? Absolutely.  Is it probable? Not really.
If one of my kids does get pertussis, there is a 99.25% chance he will live.  There is an 87.5% that my child will NOT get pneumonia.  There is a 67% chance he will NOT get apnea.  And there is a 99.83% chance his brain will be perfectly fine.  I will bet on those odds any day. 
But I'm also going to stack the deck. We work hard in our family to make the body is as strong as possible. This is done my by creating purity and creating sufficiency.  A vaccine cannot do either of these. 
And if you haven't heard, adults should get the shot because it will protect the young.  In 2012, Australia stopped this adult vaccine program all together because there was no proof that it was protecting the young.  The US pushes on with commercials, celebrities, and PSAs about how adults should get the shot to protect the young.  Follow the money trail.
Should I go on?  After all, I don't want to leave anything out.
HEPATITIS B.s.
Vaccine choice is under constant attack.  As of this writing, if you live in Colorado, you have a choice.  You can choose to get every single one, at the exact recommended interval.  You can choose to get a few here and a few there at any time you desire.  You can choose to not get any at all.
Just don't make the decision blindly.  I don't write this with intent to give you medical advice.  I write this with the intent of giving you parental choice.  Since I have small children and want the best for them, this is how my wife and I decide if we should vaccinate or not.
Hepatitis B Vaccine:
If you have a traditional hospital birth, you have to decide within minutes of your baby being born if you want your little bundle to have the hep B vaccine.  It's the very first shot your child is recommended to receive.  The child is also expected to get this shot at 1-2 months and 6-18 months for a total of 3 shots.
Is your child at risk for Hepatitis B?  It shouldn't be the shot that shapes your opinion.  The risk of Hepatitis B should be what shapes your opinion.
According to the CDC's Hepatitis B Vaccine Information Sheet, you be the judge.
Who is at risk for Hepatitis B?
• A baby whose mother is infected can be infected at birth;
• Children, adolescents, and adults can become infected by:
– contact with blood and body fluids through breaks in the skin such as bites, cuts, or sores;
– contact with objects that have blood or body fluids on them such as toothbrushes, razors, or monitoring and treatment devices for diabetes;
– having unprotected sex with an infected person;
– sharing needles when injecting drugs;
– being stuck with a used needle. (Does anyone else see the irony here?
– household contacts of people infected with hepatitis B,
– residents and staff in institutions for the developmentally disabled,
– kidney dialysis patients,
– people who travel to countries where hepatitis B is common,
– people with HIV infection.
For a baby less than 60 minutes old, the only real risk I see for being Hepatitis B positive is if the mom is positive.  Just like HIV, not all positive moms have positive babies.  So having a mom with Hep B isn't a guarantee that the baby is positive for Hep B.  If mom is positive, have baby tested.
Maybe the baby is born into a family of IV drug users who sexually abuse infants.  If this is the case, Hepatitis B is the least of your concerns.
Dangers of Hepatitis B:
Scarring of the Liver (Cirrhosis).
Liver Cancer
Liver Failure
Other: Kidney disease, anemia, inflammation of the blood vessels.
Those sound pretty scary.  I could argue that IV drug users are also heavy drinkers and do lots of other drugs, including prescription, which would ALL cause an immense burden on the liver.  Is it just the hepatitis that destroys the liver or could other factors be at play?
Will I Die Young?
Good question.  There's no stats to say so, unless you look at Taiwan.  Apparently Taiwan has a HUGE hepatitis B problem.  Who knew?
A small decrease in life expectancy, from 82.0 to 80.1 years, was found for female non-carriers versus female carriers; a larger discrepancy was observed for males-from 76.2 to 71.8 years. – Model of life expectancy of chronic hepatitis B carriers in an endemic region. J Epidemiol. 2009;19(6):311-8. Epub 2009 Oct 3.
If you're a woman, you may lose 2 years of life.  If you're a dude, you're looking at 4 years lost.  But with all that sex, drugs, and rock and roll, you probably think you had a good life, I'm sure you don't mind checking out a few years early.
The CDC states there are between 2,000 to 4,000 deaths from cirrhosis or liver cancer caused by hepatitis B in the US.  Let's call it 3,000.  If there are 315 million Americans, that puts your risk at dying from Hepatitis B complicated liver cancer or cirrhosis at 0.00095%.  In other words, even if you did get hepatitis B, you have a 99.99905% chance of dying from something else.
If we follow suite from Taiwan where people die in their elder years with hepatitis B, they lived a long life without the vaccine.  The shot wasn't in wide spread use until 1991 so there's no way of attributing the decrease in death rate of hep B to vaccine usage since not many over the age of 25 have ever had the vaccine.
You have a greater chance of dying from sitting.
Will I Get Hepatitis B?
The CDC states that there are an estimated 38,000 new cases of Hep B each in 2009.  If this is consistent every year, than today you would have a 0.012% of contracting Hepatitis B.  If you're an IV drug user that has unprotected sex, you make up the majority of this risk.  Even if you do have those practices, your chance of being hepatitis B free is 99.988%.
Is the Shot Risky?
From the Recombivax HB package insert, section 6.
6 ADVERSE REACTIONS

In healthy infants and children (up to 10 years of age), the most frequently reported systemic adverse reactions (>1% injections), in decreasing order of frequency, were irritability, fever, diarrhea, fatigue/weakness, diminished appetite, and rhinitis. In healthy adults, injection site reactions and systemic adverse reactions were reported following 17% and 15% of the injections, respectively.

6.1 Clinical Trials Experience

Because clinical trials are conducted under widely varying conditions, adverse reaction rates observed in the clinical trials of a vaccine cannot be directly compared to rates in the clinical trials of another vaccine and may not reflect the rates observed in practice.

In three clinical studies, 434 doses of RECOMBIVAX HB, 5 mcg, were administered to 147 healthy infants and children (up to 10 years of age) who were monitored for 5 days after each dose. Injection site reactions and systemic adverse reactions were reported following 0.2% and 10.4% of the injections, respectively. The most frequently reported systemic adverse reactions (>1% injections), in decreasing order of frequency, were irritability, fever (101°F oral equivalent), diarrhea, fatigue/weakness, diminished appetite, and rhinitis.

In a study that compared the three-dose regimen (5 mcg) with the two-dose regimen (10 mcg) of RECOMBIVAX HB in adolescents, the overall frequency of adverse reactions was generally similar.

In a group of studies, 3258 doses of RECOMBIVAX HB, 10 mcg, were administered to 1252 healthy adults who were monitored for 5 days after each dose. Injection site reactions and systemic adverse reactions were reported following 17% and 15% of the injections, respectively. The following adverse reactions were reported:

Incidence Equal To or Greater Than 1% of Injections.  (Remember your chance of even getting Hepatitis B is 0.012%.  This means you have at least 83x the chance of getting any of the following reactions compared to getting Hepatitis B.  Life is risky, where are you going to take chances?)

GENERAL DISORDERS AND ADMINISTRATION SITE CONDITIONS

Injection site reactions consisting principally of soreness, and including pain, tenderness, pruritus, erythema, ecchymosis, swelling, warmth, nodule formation. The most frequent systemic complaints include fatigue/weakness; headache; fever (≥100°F); malaise.

GASTROINTESTINAL DISORDERS

Nausea; diarrhea

RESPIRATORY, THORACIC AND MEDIASTINAL DISORDERS

Pharyngitis; upper respiratory infection Incidence Less Than 1% of Injections

GENERAL DISORDERS AND ADMINISTRATION SITE CONDITIONS

Sweating; achiness; sensation of warmth; lightheadedness; chills; flushing

GASTROINTESTINAL DISORDERS

Vomiting; abdominal pains/cramps; dyspepsia; diminished appetite

RESPIRATORY, THORACIC AND MEDIASTINAL DISORDERS

Rhinitis; influenza; cough

NERVOUS SYSTEM DISORDERS

Vertigo/dizziness; paresthesia

SKIN AND SUBCUTANEOUS TISSUE DISORDERS

Pruritus; rash (non-specified); angioedema; urticaria

MUSCULOSKELETAL AND CONNECTIVE TISSUE DISORDERS

Arthralgia including monoarticular; myalgia; back pain; neck pain; shoulder pain; neck stiffness

BLOOD AND LYMPHATIC DISORDERS

Lymphadenopathy

PSYCHIATRIC DISORDERS

Insomnia/disturbed sleep

EAR AND LABYRINTH DISORDERS

Earache

RENAL AND URINARY DISORDERS

Dysuria

CARDIAC DISORDERS

Hypotension

6.2 Post-Marketing Experience.  These are reported by you, the parents after the shot is already on the market, where you are then the guinea pig for safety.

The following additional adverse reactions have been reported with use of the marketed vaccine. Because these reactions are reported voluntarily from a population of uncertain size, it is not possible to reliably estimate their frequency or establish a causal relationship to a vaccine exposure.

Immune System Disorders

Hypersensitivity reactions including anaphylactic/anaphylactoid reactions, bronchospasm, and urticaria have been reported within the first few hours after vaccination. An apparent hypersensitivity syndrome (serum-sickness-like) of delayed onset has been reported days to weeks after vaccination, including: arthralgia/arthritis (usually transient), fever, and dermatologic reactions such as urticaria, erythema multiforme, ecchymoses and erythema nodosum [see Warnings and Precautions (5.1)]. Autoimmune diseases including systemic lupus erythematosus (SLE), lupus-like syndrome, vasculitis, and polyarteritis nodosa have also been reported.

Gastrointestinal Disorders

Elevation of liver enzymes; constipation

Nervous System Disorders

Guillain-Barré syndrome; multiple sclerosis; exacerbation of multiple sclerosis; myelitis including transverse myelitis; seizure; febrile seizure; peripheral neuropathy including Bell's Palsy; radiculopathy; herpes zoster; migraine; muscle weakness; hypesthesia; encephalitis

Skin and Subcutaneous Disorders

Stevens-Johnson syndrome; alopecia; petechiae; eczema

Musculoskeletal and Connective Tissue Disorders

Arthritis Pain in extremity

Blood and Lymphatic System Disorders

Increased erythrocyte sedimentation rate; thrombocytopenia

Psychiatric Disorders

Irritability; agitation; somnolence

Eye Disorders

Optic neuritis; tinnitus; conjunctivitis; visual disturbances; uveitis

Cardiac Disorders

Syncope; tachycardia
Most of those reactions are non-threatening and have little to no effect on childhood development or health.  But then again, some of those are serious.  Only you can decide what type of risk you are willing to mitigate.  There's no right or wrong answer to whether you decide to vaccinate or not.  You have to do what's best for your family.  If you choose to vaccinate, you shouldn't worry about the other kids that aren't, your kid is protected, right?  If you choose not to vaccinate, you shouldn't worry about the kid that is vaccinated, he's protected, right?
The wrong answer is that more and more states are trying to take that decision ability away.  You may be all for the MMR or polio vaccine but think the Hep B or flu shot is totally ridiculous.  There is a time coming where you won't have that choice.  To vaccinate or not is not a health issue, it's a parental issue.  You know what's best for your child, don't give up that power to parent.
DIPHTHERIA DUPED
Diphtheria is a toxin produced by the bacteria Corynebacterium diphtheriae.  Toxin production occurs ONLY when the bacteria is infected by a virus.  In other words, a certain bacteria has to be violated by a certain virus.
There have only been 55 cases reported from 1980 -2011, with no cases between 2004-2008.  Worldwide, there were 4887 cases of diphtheria reported by the World Health Organization in 2011.   The population of the world in 2011 was just under 7 BILLION people.  Worldwide, my kid has a 0.00007% chance of getting diphtheria.
The CDC also states that those that do get the infection have a 5-10% chance of death.  If my kid has a 0.00007% chance of getting the infection, then they have a 0.0000035% – 0.000007% chance of death from diphtheria.
If they do get the infection, there are options for antibiotics and antitoxins.  I'm ok using reactive, emergency healthcare services.
Because the disease is rarely seen in developed countries, most physicians would never have seen a case of diphtheria in their lifetime. There is limited epidemiologic, clinical, and laboratory expertise on diphtheria.  I'm surprised the CDC hasn't declared diphtheria cured.  But if they did, then there would be no need for the shots and there would be a major revenue loss as a result.
Instead your kid is supposed to get 4 shots of this before the age of 15 months.  Again, I don't care if your child gets the shot or not but as a dad, we see no need for it for our kids.
TRICKED BY TETANUS
One thing I would like to point out is the ridiculousness of giving a tetanus shot AFTER you have a puncture wound.  Why get a puncture wound that definitely contains tetanus after a puncture wound that might not contain tetanus?  It's sketchy enough to say you're immune from tetanus from the regular vaccine schedule but to say there are curative powers by getting the vaccine AFTER the puncture wound is pretty ballsy, yet many line up to get injected after they think they might have tetanus.
One of the reasons that we are told to give vaccines to our kids is to stop the spread of communicable diseases.  Tetanus is not spread person to person.  It can be contracted through the soil or intestines or feces of animals out in nature.  You also have to have a low oxygen environment for the spores to germinate.  How many babies fall into these risk factors?
Neonate tetanus is practically unheard of in the US.  How would a baby get tetanus in the US?  Poor sanitation practices, clipping an umbilical cord stump with rusty scissors.   There have only been 2 neonate cases reported of tetanus in the US since 1989.
Why do we then vaccinate babies for tetanus and diphtheria if they are essentially non-existent?  Because they are packaged with the pertussis vaccine and that one gets a lot of hysteria and scare tactics.  Good luck finding a single dose pertussis shot if that's the one you want.
PREGNANCY PARANOIA
I had a conversation with a pregnant patient the other day.  She said her OB was pushing her to get the pertussis vaccine to protect her unborn baby.  She was very reluctant and hesitant but asked me what I thought?
You know what?  It's doesn't really matter what I think.  Let's go to the literature. Here is the Tripedia – DPT Vaccine that I will reference as literature.  You can also get it off the FDA website.
When someone asks if they should get it, especially when it comes to pregnancy and unborn children, they are asking, "is it safe?" I can only answer, "I don't know…but neither do they?"
This is from the document itself.  I do love that it says NOT to give it to pregnant women, yet OBs across the nation push this on unknowing expectant mothers.  If you're searching for this statement, it's on page 6, about 1/2 way down.
Pregnancy Category C Animal reproduction studies have not been conducted with Tripedia vaccine. It is not known whether Tripedia vaccine can cause fetal harm when administered to a pregnant woman or can affect reproductive capacity. Tripedia vaccine is NOT indicated for women of child-bearing age.
Maybe you're not pregnant but your pediatrician is pushing the DPT to your kids and you're just not sure if it's safe for the kids.  Again, look to the same literature.  This time, scroll down to page 11.
Adverse events reported during post-approval use of Tripedia vaccine include idiopathic thrombocytopenic purpura, SIDS, anaphylactic reaction, cellulitis, autism, convulsion/grand mal convulsion, encephalopathy, hypotonia, neuropathy, somnolence and apnea. Events were included in this list because of the seriousness or frequency of reporting.
I want you to key in on the 'post-approval' phrase as these are reported by you, the parent, to the VAERS database.  The real study for these vaccines happens when they are unleashed on millions in the general public, where they can't control for certain factors.
The events were reported due to the seriousness or frequency of reporting.  It's estimated only 10% of adverse reactions are ever reported.  There are many more reactions that get swept under the table.
Your kid might be fine after getting this shot.  Your kid might not be fine after getting this shot.  It's your job as a parent to weigh the risks of the chances of getting Diphtheria, Pertussis, or Tetanus vs. the chances of having an adverse reaction like purpura, SIDS, autism, and seizures (notice how they use the word convulsion instead of seizure?).
I personally don't care if you get shots or not.  What I care about is that you don't make decisions blindly nor go into these decisions lightly.
POINTLESS PNEUMOCOCCAL 
Pneumococcal disease is caused by Streptococcal pneumonia bacteria.  The interesting thing is that there are more than 90 subtypes of the bacteria but the vaccine only contains 7 subtypes.  Are the other 83 subtypes not important or am I playing roulette with another shot?  I got accused of leaving out stuff, what about this vaccine?
It's estimated based on population studies (estimates), not actual stats that there are 40,000 cases of pneumococcal disease each year.  There is also an estimated (not confirmed) about 4,400 deaths (0.0014% chance of death) each year, with the highest mortality rate being in the elderly with underlying conditions.
RARE ROTOVIRUS  
Rotavirus gastroenteritis remains the most common cause of severe, dehydrating gastroenteritis among children worldwide, resulting in 400,000–500,000 deaths each year among children aged <5 years. In the United States, rotavirus infection leads to ∼50,000 hospitalizations and ∼500,000 clinic visits per year but to only 20–40 deaths. The deaths occur mainly among children with poor access to medical care and who die, presumably, of dehydration and electrolyte imbalance.
Rotoviruses are transmitted primarily by the fecal-oral route, both through close person-to-person contact and through fomites.
Again, any death from anything for a child is devastating.  But let's compare rotovirus to lighting strike deaths. Lighting strikes kill about 60 people each year.  You have a greater chance of dying from lightning than you do rotovirus.
All those worldwide deaths?  Those are coming from the same reasons we had a polio epidemic, poor sanitation, poor hygiene, poor nutrition.
MUMPS BUMPS
The CDC itself doesn't seem worried about Mumps.  Below is from the CDC's site.  You can read it for yourself here.
Background

Before there was a vaccine against mumps, the disease was a common disease in the United States and caused complications, such as permanent deafness in children, and occasionally, encephalitis, which could result in death, although very rarely. Before the U.S. mumps vaccination program started in 1967, about 186,000 cases were reported each year, and many more unreported cases occurred. Since the pre-vaccine era, there has been a more than 99% decrease in mumps cases in the United States. From year to year, the number of mumps cases can range from roughly a couple hundred to a couple thousand. However, outbreaks still occasionally occur. In 2006, there was an outbreak affecting more than 6,584 people in the United States, with many cases occurring on college campuses. In 2009, an outbreak started in close-knit religious communities and schools in the Northeast, resulting in more than 3,000 cases. These outbreaks have shown that when people who are sick with mumps have close contact with a lot of other people (such as among students living in dormitories and students and families in close-knit communities) mumps can spread even among vaccinated people. However, outbreaks are much larger in areas where vaccine coverage rates are lower.

Complications

Some complications of mumps are known to occur more frequently among adults than children. Death from mumps is exceedingly rare.

Background

Before there was a vaccine against mumps, the disease was a common disease in the United States and caused complications, such as permanent deafness in children, and occasionally, encephalitis, which could result in death, although very rarely. Before the U.S. mumps vaccination program started in 1967, about 186,000 cases were reported each year, and many more unreported cases occurred.
The population in 1967 was just under 199 million Americans.  That means you had a 0.09% chance of getting mumps.  The CDC also estimates that many cases of mumps were unreported.  Why?  Because it wasn't a serious illness.  Do you report the common cold to your doctor?  People stayed home, drank fluids, got rest, and got better.
Mumps in Vaccinated People

During mumps outbreaks in highly vaccinated communities, the proportion of cases that occur among people who have been vaccinated may be high (see example below). This should not be interpreted as meaning that the vaccine is not effective. The effectiveness of the vaccine is assessed by comparing the attack rate in people who are vaccinated with the attack rate in those who have not been vaccinated. In outbreaks in highly vaccinated populations, people who have not been vaccinated against mumps usually have a much greater mumps attack rate than those who have been fully vaccinated.
This where the debate lies.  People that choose not to vaccinate aren't afraid of mumps.  You're down and out for a few days but you get better.  I would also disagree that the effectiveness doesn't come into question.
The outbreaks have recently occurred in populations with >95% 2-dose vaccine coverage strongly suggests that long-term prevention of mumps outbreaks with use of current vaccines and vaccination schedules may not be feasible.  Oxford Journal of Clinical Infectious Disease
If you're worried about mumps, get the vaccine.  Again, I don't care if your kid is vaccinated or not.
EL POLLO LOCO
From 1990-1994, there was about 100 deaths each year due to chicken pox split between kids and adults.  Your chance of death by chicken pox is 0.000032%.  I'll take my chances by not giving this shot to my child.  My decision. You have to do what's best for your family.  If my kid does get chicken pox and your kid is vaccinated, then you shouldn't worry about it, right?  Your child is protected.
Seriously.  How many Baby Boomers that scold us youngens of 'You don't remember the devastation of Polio' also say, 'Chicken Pox…the horror.'  Even pro-vaccinators think this one is ridiculous.
HEPATITIS A-HOLE
Some FAQs from the CDC.
Who is at increased risk for acquiring HAV infection?
Men who have sex with men
Users of injection and non-injection illegal drugs
Persons with clotting factor disorders
Persons working with nonhuman primates
Can Hepatitis A become chronic?
No. Hepatitis A does not become chronic.
Can persons become reinfected with HAV after recovering from Hepatitis A?
No. IgG antibodies to HAV, which appear early in the course of infection, provide lifelong protection against the disease.
You're a big boy or girl.  Does your family fall into the risk factors?  What level of risk are you comfortable with in traveling, illegal drug use, and working with monkeys?  If you're a sexually active, gay man, living in the Philippines, with Brown Sugar addiction, earning money on the streets doing tricks with a money, you have a legitimate risk of contracting Hep A.
HiB-izness
From the CDC:
Before Hib vaccine, Hib disease was the leading cause of bacterial meningitis among children under 5 years old in the United States. Meningitis is an infection of the lining of the brain and spinal cord. It can lead to brain damage and deafness.  Hib disease can also cause:

pneumonia
severe swelling in the throat, making it hard to breathe
infections of the blood, joints, bones, and covering of the heart
death

Before Hib vaccine, about 20,000 children in the United States under 5 years old got Hib disease each year, and about 3% – 6% of them died.  If the germs stay in the child's nose and throat, the child probably will not get sick. But sometimes the germs spread into the lungs or the bloodstream, and then Hib can cause serious problems. This is called invasive Hib disease.
That means before the vaccine, 600-1200 kids died from bacterial meningitis each year.  I'm not some emotionless cyborg but the chances of my kid dying from HiB bacterial meningitis is very low.  In 1990, the year that the infant vaccine for HiB started, there was about 22 million kids age 5 and under.  1200/22,000,000 equals a 0.005% chance of death or a 0.09% chance of getting HiB.
I'm ok with those risks as a parent.  Every day we take a risk with our kids.  We put them in a bathtub.  We feed them new foods that they may be allergic.  We put them in a car seat that maybe gets recalled tomorrow.  Where I get uncomfortable is the risk of the unknown.  Vaccines aren't 100% safe.
This is why there is VAERS (Vaccine Adverse Event Reporting System) and The National Vaccine Injury Compensation Program.  There are risks to getting vaccines and there are risks to not getting vaccines.  It comes down to where you're more comfortable.  So far as a parent, I'm more comfortable with the potential for the illness opposed to the potential for vaccine injury.
H1N1 HOAX
Do I even have to discuss this?  Even staunch pro-vaccine think this one is ridiculous.
WHAT IF VACCINES WERE 'GREEN?'
People always come up with the hypothetical of, 'What if they had organic ingredients in the vaccine?'  I would still be hesitant.  A vaccine, even if full of organic ingredients still bypasses the human defense mechanisms.  It's still trying to create an unnatural immune reaction.  They would still test is the same way of just assessing an antibody titer for effectiveness.
One of the reasons I don't give our kids vaccines is that their nervous system is in prime development stages.  The absolute easiest way to interrupt and disrupt a developing nervous system is to induce inflammation.  Vaccines have ingredients called adjuvants to make sure the host subject creates an inflammatory reaction.  The immune system is part inflammation and part antibody production.  This is called the TH1 (inflammation) and TH2 (antibody/allergy) responses.
PhD Immunologist and Microbiologist Dr. Heather Zwickey, PRO-Vaccine, past vaccine developer,  was interviewed about this in Dr. Jennifer Margulis PhD's book, 'The Business of Baby.' Zwickey explains that a newborn's immune system can't mount an effective response to disease (much less a vaccine) because it is protecting the baby's brain.  The baby's brain would be damaged with a full-fledged immune reaction the way an adult would react to a virus or bacteria.

"Everyone who studies human immunology knows that the TH1 response doesn't come up until the end of the first year of a human baby's life." says Zwickey.

The timing of the vaccines isn't the only drawback.  In a normal infection, the bacteria or virus would be living in your body and excreting something that makes you sick.  Your body would recognize that a foreign substance was making it sick, so it it would react to get rid of it by mobilizing a whole system to attack whatever foreign protein it doesn't recognize.   TH1 cells are specifically keyed to lock onto foreign proteins to form a chemical bond to kill off the bacteria or virus.  The garbage (the used up T-Cells and the killed pathogen) is then excreted – sometimes violently into the porcelain goddess (if you're fortunate enough to have a child that doesn't miss).

With a vaccine, the response is similar: The body finds the toxin in the vaccine and looks for a foreign tissue to glom on to.  But because the pathogen has been disabled (attenuated – weakened), to make sure the kid doesn't get the disease you are trying to vaccinate against, the body may not react to them at all.  This is what happened with the live polio and the whole cell pertussis vaccine.  Kids were getting sick and therefore had to be pulled. Now attenuated versions are used.

If the body is not reacting to the bacteria or virus because it's weakened, the vaccine makers have to add ingredients that the body recognizes as foreign in order to provoke an immune response.  These add ons are called adjuvants.

Aluminum is an adjuvant of choice.  Most attenuated viruses or bacteria are too weak to stimulate an immune reaction.  In order to make a stronger response, aluminum is added.  The body reacts to aluminum because it recognizes it as a poison.  But the immune system can't attack the aluminum.  Instead it treats it like an allergen, mounting a TH2 response to it.  The more TH2 response is stimulated, the more response to other things the baby is exposed to like dander, pollen, etc.  Aluminum in vaccines makes it more likely that a baby will develop allergies.

Zwickey adds, "The inserts in the vaccine packaging say that children under one can't develop an adequate response.  The public health rationale is to link vaccine doses to well-baby visits.  So there's a very large financial piece.  I don't disagree with the public health officials here: There is a large percentage of parents who, if they weren't taking their child in for a well-baby check, wouldn't take another day off from work to bring the child back just for vaccination."
And we wonder why so many kids are leaking?  Constant runny noses, junk out the eyes, fluid in the ears, skin problems, allergies, eczema, ear infections,etc.  Then we wonder why the cognitive/behavioral issues of ADHD, Autism, Sensory Processing, and other learning disabilities.
I'm not saying vaccines are the sole cause but you can't deny a contributing factor.  I've stayed away from the topic that vaccines can cause X, Y, Z because that raises more emotion.  I want people, especially legislatures passing these parental mandates to look at the issues with logic.  With the increase in healthcare practices with our kids, are we producing healthier kids?
The problem is that they only look at one parameter…incident of infectious disease.  The greater long term health of our nation and economic impact is going to be chronic illness.  As a nation, we are at an all time high of chronic childhood illness.  Not to be crass but there's little to no long term economic impact from infectious disease.  If someone dies from an infection, that's it, no more economic impact.  Yes, there is enormous emotional toll on the family and loves ones.  It's a horrible event that I don't wish on anyone.
But if the government is going to keep pushing for 'The Greater Good,' then start looking at health issues that are going to affect the greater good.  With current trends of Autism, it's predicted that by 2025, there will be 1 in 2 with autism.  I don't believe that will happen.  Maybe it's pure denial.  Even at current rates, 1 in 68, that's a lot of autistic kids that will most likely need some sort of assisted living their entire life.  Once mom and dad are maxed out then it shifts to social security and other tax payer funded programs.
Statistically, autistic adults don't get married nor have children of their own.  This means the long term economic impact will be less people alive to support more people on assisted living.  We are already trillions in debt as a nation, there's no way this will be sustainable long term, even if aid came from private donations only.
The long term impact of measles was nothing.  We still had the greatest population boom in the history of our nation that went on to be the top revenue generating population in our country's history.  Current trends of our current kid population won't produce those same results.  But I digress…
The TRUE COST.
Other costs are not just the chronic illness rates but the actual costs of vaccine damages.  In 1986, President Reagan signed the National Childhood Vaccine Injury Act into public law (Public Law 99-660).  It established that no vaccine maker could be held liable for any vaccine injury.
On October 1, 1988, the National Vaccine Injury Compensation Program was created.  The government also set up the Vaccine Adverse Events Reporting System.  Since 1991 $1.8 BILLION has been awarded to those vaccine injured.  75% has been awarded for reactions to the DPT shots.
As a dad, I will lobby and help those that lobby for vaccines to be a parental decision, not a state or federal mandate.
As a healthcare provider, I will not kick anyone out of my practice that chooses to vaccinate.  I will welcome the masses of those parents that choose to NOT vaccinate with open arms or a homey hug.
As a citizen, I will continue to support those that educate in the name of choice.  There are some great organizations and doctors out there that do it much better and bigger than I can.  Check out their material and support them.  They are under constant attack.  The wishes for my kids to die are nothing compared to what these people go through.
SOME OF THOSE PEOPLE ARE:
National Vaccine Information Center
Congratulations, you just read over 12,000 words.  This will be the longest piece I will ever write because it's a topic that deserves to be thorough.  To vaccinate or not is not a choice to take lightly.  It's not a choice to choose over reading this post.  It's a choice that whether you do or don't do, will have lasting effects for a lifetime.  That choice is being taken away.  Get emotional about your choices being taken away, not about whether your neighbor did or did not vaccinate their kids.
References:
Voordouw BC, van der Linden PD, Simonian S, et al. Influenza vaccination in community-dwelling elderly: impact on mortality and influenza-associated morbidity. Arch Intern Med.  2003;163(9):1089–1094
Nichol KL, Nordin JD, Nelson DB, et al. Effectiveness of influenza vaccine in the community-dwelling elderly. N Engl J Med. 2007;357(14):1373–1381.
Simonsen L, Reichert TA, Viboud C, et al. Impact of influenza vaccination on seasonal mortality in the US elderly population.  Arch Intern Med. 2005;165(3):265–272.
Simonsen L, Taylor RJ, Viboud C, et al. Mortality benefits of influenza vaccination in elderly people: an ongoing controversy. Lancet Infect Dis. 2007;7(10):658–666.
Simonsen L, Clarke MJ, Stroup DF, et al. A method for timely assessment of influenza-associated mortality in the United States. Epidemiology. 1997;8(4):390–395.
Simonsen L, Viboud C, Taylor RJ. Effectiveness of influenza vaccination [letter]. N Engl J Med. 2007;357(26):2729–2730
Thompson WW, Shay DK, Weintraub E, et al. Mortality associated with influenza and respiratory syncytial virus in the
United States. JAMA. 2003;289(2):179–186.
Simonsen L, Blackwelder WC, Reichert TA, et al. Estimating deaths due to influenza and respiratory syncytial virus [letter].
JAMA. 2003;289(19):2499–2500.
Monto AS. Epidemiology of influenza. Vaccine. 2008; 26(suppl 4):D45–D48.
http://innatechoice.com/viewvideo.cfm?id=1F306184-A5E5-6F58-2B079288EEF7DAD9&return=webinars.cfm
http://www.cdc.gov/vaccines/hcp/vis/vis-statements/hep-b.pdf
http://www.mayoclinic.org/diseases-conditions/hepatitis-b/basics/complications/con-20022210
J Epidemiol. 2009;19(6):311-8. Epub 2009 Oct 3.
http://www.cdc.gov/vaccines/pubs/surv-manual/chpt13-rotavirus.html
http://cid.oxfordjournals.org/content/37/10/1327.full
http://scopeblog.stanford.edu/2014/01/15/more-evidence-that-prolonged-inactivity-may-shorten-life-span-increase-risk-of-chronic-disease/
https://www.merck.com/product/usa/pi_circulars/r/recombivax_hb/recombivax_pi.pdf
"Our website may contain affiliate marketing links, which means we may get paid commission on sales of those products or services we write about. Our editorial content is not influenced by advertisers or affiliate partnerships. This disclosure is provided in accordance with the Federal Trade Commission's 16 CFR § 255.5: Guides Concerning the Use of Endorsements and Testimonials in Advertising."
COMMENTS
Your comments may or may not be published.  It's that simple.  If you're mean and hostile, they get deleted.  If your comment is driven by emotion, think hard if you should really post it.  If you are looking for advice on whether to vaccinate or not, that's not my role.  This piece is to deconstruct why I, as a dad, have chosen not to vaccinate my kids.
If you really feel like commenting, write down what you want to say on a separate piece of paper and contemplate it for a day or 2.  Will your comment actually contribute to someone?  Will it get someone to look at the issue from a perspective that will open discussion and not create more division?  If you can't say anything nice, don't say anything at all.